Formerly a small Zaramo fishing village, found along Tanzania's Indian Ocean coastline, Dar es Salaam has grown into a major port city – and today, this thriving East African city is home to some great restaurants.
Here are some of the top restaurants to try in Dar es Salaam during 2017:
#1 Addis in Dar
As Tanzania's longest-standing and most famed Ethiopian restaurant, Addis in Dar needs little introduction. With a traditional, soothing restaurant atmosphere, it provides guests with an exotic array of top culinary treasures.
Tuck into authentic cuisine (including vegetarian and vegan options), as you dine beneath the stars, sharing plates with loved ones at your traditional, woven Mesob table.
Contact: +255 (0713) 266 299
Website: www.addisindar.com
Address: Addis in Dar, 35 Ursino Street, Dar es Salaam, Tanzania
#2 Mamboz Corner BBQ
Serving a variety of mouth-watering dishes – like Khalifa Chicken Rottiserie or Zanzibari pizza – this restaurant is big on all things barbeque. Here, guests can enjoy delicious fare and street food-style delicacies cooked to (slow) perfection.
Meals get cooked out in on the street, where you can sit on simple plastic tables and chairs, enjoying a front-row view of the lively street corner, as you watch your food cooking… It provides an all-round great food experience!
Contact: +255 (0784) 243 735
Website: www.facebook.com/MambozCornerBbq
Address: Mamboz Corner BBQ, Corner of Morogoro Road and Libya Street, Dar es Salaam, Tanzania
#3 305 Karafuu
Tucked away in the Swahili suburb of Kinodoni, this cozy, rustic bistro-style restaurant offers a mix of culinary dishes to satisfy every palate – with everything from grilled tuna, salad nicoise and lobster thermidor being served here.
There's also great music on offer, with everything from jazz and classics getting played. This creates a unique dining atmosphere. Space is limited and it's highly rated, so please call ahead to book.
Contact: +255 (0754) 277 188
Website: 305karafuu.co.tz
Address: Plot 305, Karafuu Street, Kinondoni, Dar es Salaam, Tanzania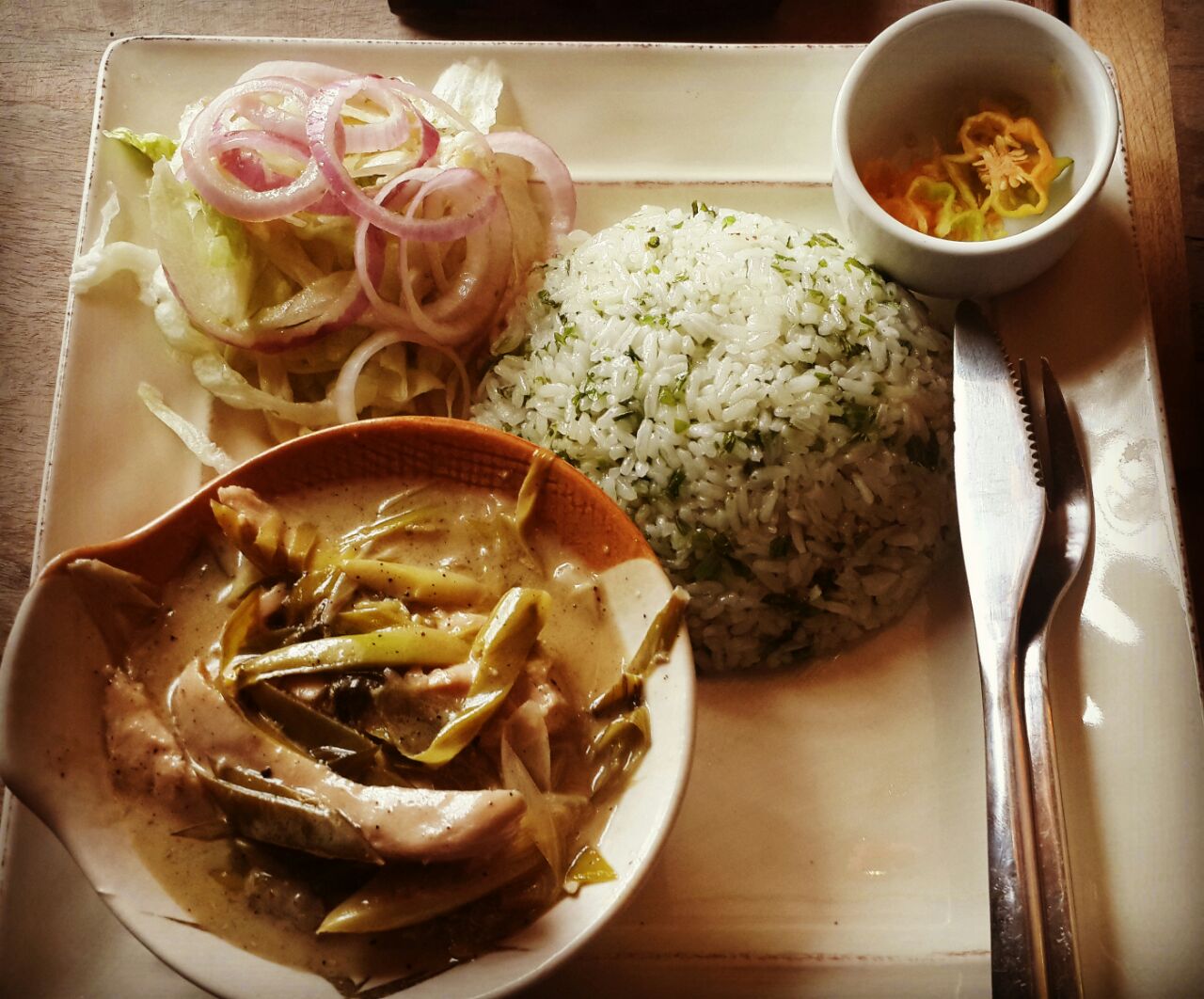 #4 Chef's Pride
With a long history, this popular breakfast-and-brunch restaurant offers some of the best food you'll find in Dar es Salaam.
It provides affordable options, giving you a true taste of Tanzania. Enjoy delicacies like chicken breyani or coconut-crusted fish, as you eat in a simple but good space.
Contact: +255 (0754) 657 364
Website: none
Address: Chef's Pride, Chagga Street, Mchafukoge, Dar es Salaam, Tanzania
#5 Épi d'Or Cake Bakery and Restaurant
This long-standing, colourful café bakery and restaurant offers great service in conjunction with magical-looking sweet treats, fresh food (including Lebanese and continental) and a peaceful atmosphere. The focus here is on high quality goods and delicious meals – and it shows!
With both indoor and outdoor seating, Épi d' Or provides diners with lovely seating options too. Bring the family along to this child-friendly restaurant, which has a beautiful garden space and wonderful outdoor jungle gym for kids to enjoy.
Contact: +255 (0786) 669 889
Website: www.facebook.com/epidortz
Address: Epi d' Or, 520 Haile Selasie Road, Dar es Salaam, Tanzania
#6 The Waterfront Sunset Restaurant and Beach Bar
Offering a beautiful beachside location, The Waterfront Sunset Restaurant and Beach Bar is stunning in a rustic kind of way. The seafood and fish-orientated food is excellent and so are the views.
Enjoy a gorgeous sunset, as you sip a cold drink, at this family-friendly eatery.
Contact: +255 (0762) 883 321
Website: www.facebook.com/WaterfrontSunsetRestaurant
Address: The Waterfront Sunset Restaurant, Slipway Road, Msasani Peninsula, Dar es Salaam, Tanzania
#7 Chapan Bhog
If you're looking for tasty Indian-style food and crunchy snacks, Chapan Bhog will become your go-to spot in Dar es Salaam. They serve full Desi food (and takeaway snacks) in a cheerful and bright space, which looks beautiful at night, lit up with fairy lights.
Using the freshest and best ingredients – sourced all the way from India – Chapan Bhog provides visitors with a great choice of food. Enjoy a mix of traditional and new-age Desi food as you savour the taste of India in Tanzania!
Contact: +255 (0685) 401 417
Website: www.facebook.com/56Bhog
Address: Chapan Bhog, Kisutu Street, Dar es Salaam, Tanzania
#8 Ristorante Bella Napoli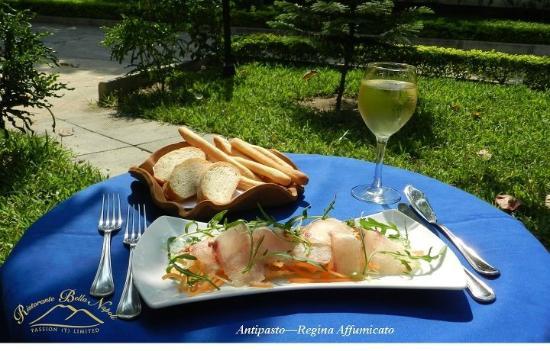 Self-proclaimed as the best Italian restaurant in Dar es Salaam, Ristorante Bella Napoli offers oh-so-good Italian cuisine and marvellous pastries and cakes in a tranquil setting. They are also wonderfully child-friendly, with play areas, a gorgeous garden and facilities for hosting children's parties too.
When the hunger pangs strike, head to this delightful Dar es Salaam restaurant for authentic Italian fare.
Contact: +255 (0222) 600 326
Website: www.bellanapolitz.com
Address: Ristorante Bella Napoli, 530 Haile Selassie Road, Masaki, Dar es Salaam, Tanzania
#9 Terrace Restaurant
This ultra-chic restaurant and bar has established itself as a food force to be reckoned with – in a very short stretch of time, too! It ensures fine dining perfection and outstanding views. Here, visitors can enjoy creative contemporary cuisine, including delicious seafood.
And if you've a special occasion to celebrate, The Terrace at Slipway is available for private function hire.
Contact: +255 (0755) 706 838
Website: www.hotelslipway.com
Address: Terrace Restaurant, Slipway, Msasani Peninsula, Dar es Salaam, Tanzania
#10 Akemi
As Tanzania's only revolving restaurant, Akemi offers a truly unique experience in plush, modern surroundings. With breath-taking views out across the city, it provides guests with all they could want – especially since the menu offers a variety of dishes.
On Sundays, you can enjoy the popular brunch with friends and family. Tuck into great food from the grand buffet, with vibey live music as your backdrop. There's also unlimited sparkling wine, bloody marys and mimosas available from the bar.
Contact: +255 (0687) 360 360
Website: akemidining.com
Address: Akemi, 21st Floor, Golden Jubilee Towers, Dar es Salaam, Tanzania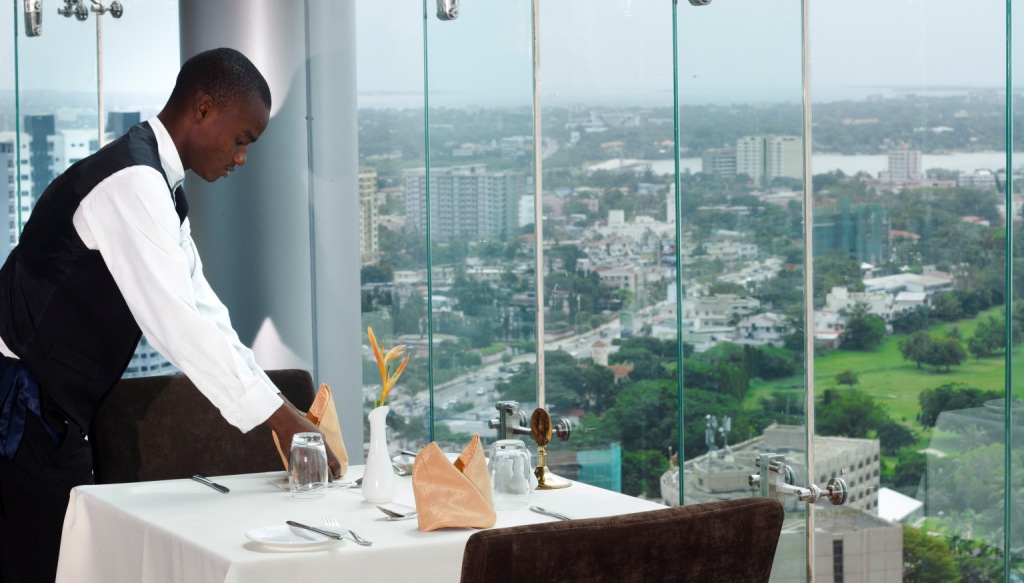 #11 Zuane Restaurant
This awesome trattoria and pizzeria is an authentic Italian restaurant, found in the Dar es Salaam peninsula. Set in a beautiful villa (with a balcony) and surrounded by beautiful gardens (equipped with a playground), this restaurant offers a great family option.
The menu supplies home-style, genuine food, pizza and even a selection of Italian wines and drinks too. At this trendy spot, service is good and the atmosphere is a warm one.
Contact: +255 (0766) 679 600
Website: www.zuanetrattoriapizzeria.com
Address: Zuane Restaurant, Mzingaway Road, Dar es Salaam, Tanzania
#12 Patel Brotherhood
Also known as Patel Samaj, this evening food spot is especially popular among Indian families. It offers excellent, value-for-money Indian cuisine. There is both veg- and non-vegetarian available, meaning everyone's catered for.
Service can take longer during the peak time, but it's a great way to soak up the relaxed, buzzing atmosphere of this open-air restaurant.  It's the perfect place for a catch-up with friends and family.
Contact: +255 (0222) 212 7440
Website: none
Address: Patel Brotherhood, opposite Holiday Inn, Dar es Salaam, Tanzania
These are just some of the most popular eateries you can enjoy in Dar es Salaam in 2017!