Nottingham Road Hotels Accommodation
All accommodation is verified
3 Hotels in Nottingham Road.
Enter dates to see full pricing and availability: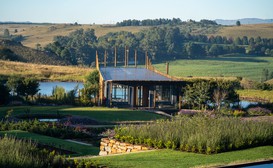 Bed And Breakfast, Cottages, Guest Houses, Self Catering, Hotels
in Nottingham Road
Brahman Hills is situated in the Kwazulu Natal Midlands. Easily accessed from the N3, this unique property has 30...
EXCLUSIVE DEAL
SAVE None%!
FROM
R

1605

per night

View Listing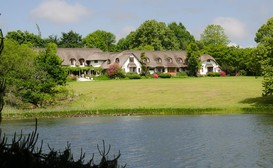 Bed And Breakfast, Hotels
in Nottingham Road
The comfortable rooms are decorated with antiques that the family have collected over the years and one can choose...
EXCLUSIVE DEAL
SAVE None%!
FROM
R

1600

per night

View Listing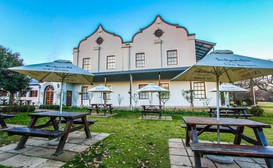 Boutique Hotels, Hotels
in Nottingham Road
Established in the mid 1800s as a staging post between Ladysmith and Pietermaritzburg it boasts the oldest pub in...
Popular Destinations
Otto's Bluff, Athlone, Balgowan, Merrivale, Scottsville, Midlands, Pietermaritzburg, Mooi River, Howick, Hayfields, Wembly, Chase Valley, Estcourt, Lidgetton, Hilton
Nearby Attractions & Landmarks
Nottingham Road Reviews
12 April 2021
I LOVE THE ROUTE,,AND THE SERVICE AND THE SCENERY AND THE ATMOSPHERE.
I TRAVEL EVERY YEAR.
12 November 2018
The scenery, the coffee shops and shopping, and golf! Such a great little place in the Midlands!
More info about Nottingham Road
Encircled by green meadows dotted with livestock, the town of Nottingham Road in the KwaZulu-Natal Province has retained much of its old world charm. On entering Nottingham Road, you are greeted by wide open spaces and friendly townsfolk who welcome their guests to enjoy the country style accommodation and hearty meals on offer.
Nottingham Road is the gateway to the Kamberg section of the Natal Drakensberg Park where Zulu king Shaka once kept his royal cattle and where fly fisherman visit to catch trout in dams stocked by the Kamberg hatchery.
The town is regarded as a must-stop on the well-known Midlands Meander, a series of arts and crafts routes that pass through this extraordinarily beautiful piece of South Africa.
Top 6 reasons to visit Nottingham Road
1. Route 4 of the Midlands Meander encompasses Nottingham Road and the many art villages, craft centres, micro-breweries and restaurants along the route. Download the free Midlands Meander... Show more
About Hotels
Hotels offer guests a reliable, and comfortable place to stay while on holiday. All the basic amenities and facilities are provided, making your stay there simple and hassle-free. While hotels are the more expensive option, guests are sure to find one in the location they wish to visit and explore, making them an ideal option for those wanting basic accommodation and basecamp for their holiday. Guests wanting a little more than the basics, they should consider staying at themed or or 5 starred hotel. Choose from the wide variety of hotels across South Africa on AccommoDirect.