As one of South Africa's most popular cities to visit, East London – blessed with the warm Indian Ocean, a subtropical climate and a good city vibe – is a gem worth discovering for yourself.
And, best of all, this Sunshine Coast-lying city offers some excellent eateries worth savouring too.
Here is a list of the best places to eat in East London:
#1 Sanook Cafe
Sanook Cafe is one of East London's best, most popular restaurants and when you see their menu and food, it isn't hard to understand why…
Serving up a mix of quality dishes – with an emphasis on their gourmet burgers (there is even a vegan option) – Sanook Cafe creates a memorable dining experience for its visitors.
Highlights from the menu include their Sweet Potato Moroccan Chicken Buddha Bowl, The Deluxe Burger, Chocolate Brownie and Flatbread Focaccia (ideal for sharing), to name only a few.
In addition to this drool-worthy, larger-than-life food, they also have a wonderful restaurant atmosphere and good service, both of which only add to the overall experience.
Note: Sanook is open Monday to Saturday for lunch and dinner but is closed on Sundays.
Contact: +27 (043) 721 3215, eat@sanook.co.za
Website: www.sanook.co.za/sanook-cafe
Address: Sanook Cafe, 11 Chamberlain Road, Berea, East London, Eastern Cape, South Africa.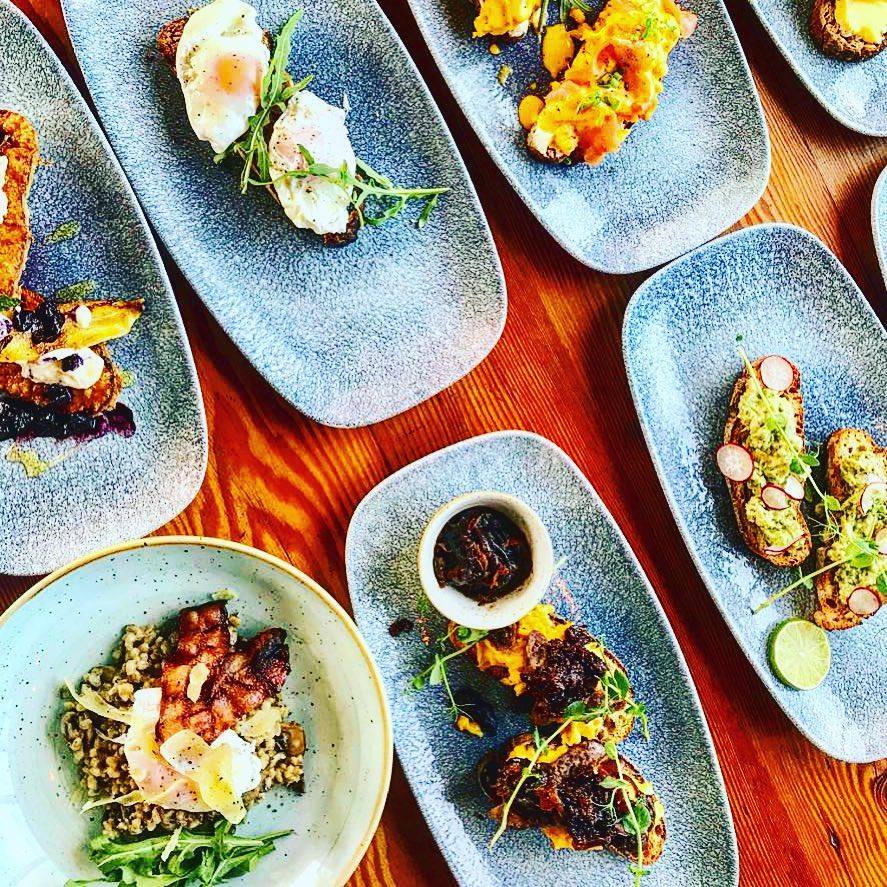 #2 Grazia – Fine Wine and Food
This elegant eatery, complete with indoor and outdoor seating, has a touch of class that permeates its every inch.
Not only does Grazia offer some amazing dishes – think, seafood and grill speciality mains, delicious pizzas and gorgeous desserts – but it also offers an award-winning wine list, with everything from bubbly to red and white favourites and more.
Order a glass of something fine to savour with your fresh, flavourful meal, as you enjoy Grazia's beautiful surroundings.
Contact: +27 (043) 7222 009 or (087) 350 4066, grazia@graziafinefood.co.za
Website: www.graziafinefood.co.za
Address: Grazia Fine Wine and Food, Upper Esplanade/Beach Front Road, East London, Eastern Cape, South Africa.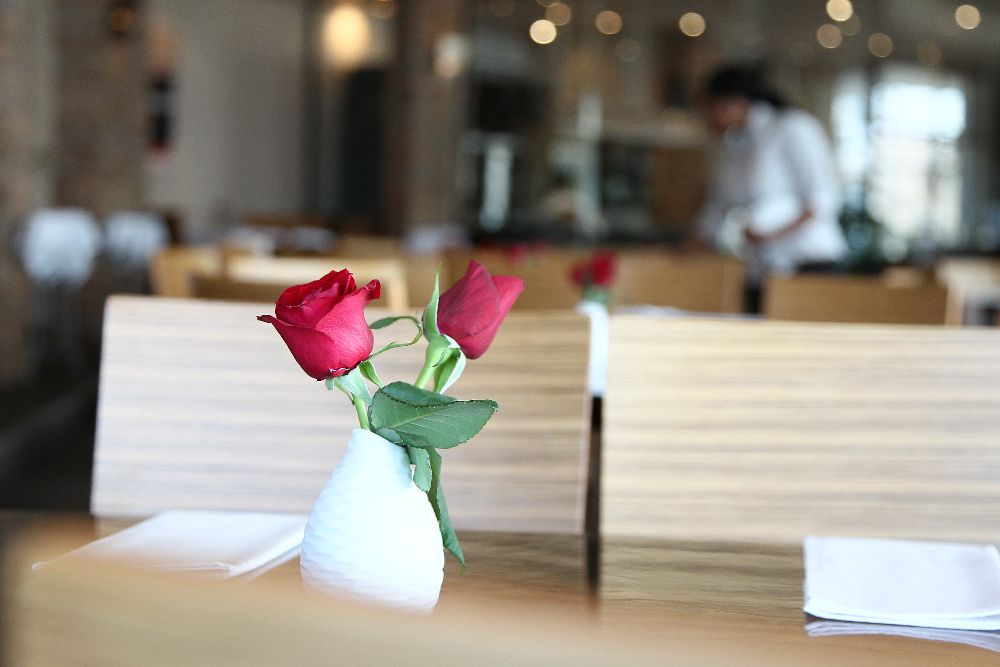 #3 Irana Indian Cuisine
Offering flavourful Indian food, the small but cosy Irana makes a memorable impression with its fragrant, delicious dishes and good service.
Although they offer some standard eats – like classic sandwiches – it's the bunny chows, roti rolls, vindaloo and Karai Gosh delights and more, which will have you coming back time and again.
An added bonus is that they also have some great desserts, like peppermint tart or mango ice cream, perfect for when you need to hit that sweet spot post-meal.
Note: Irana Indian Cuisine caters to both meat eaters and vegans alike.
Contact: +27 (043) 721 2652 or (073) 020 9466
Website: N/A
Address: Irana Indian Cuisine, 5 Glaston Street, Berea, East London, Eastern Cape, South Africa.
#4 Cantina & Craft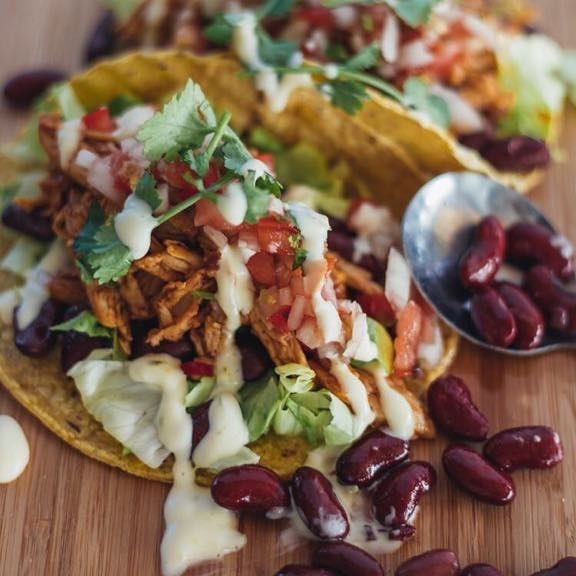 For those who crave good Mexican food in East London, look no further than the popular Cantina & Craft.
Whether you want good nachos, a taco or even just some tequila… Cantina & Craft can happily attend to all your Mexican food craving needs. In addition to their fine food, they also offer excellent craft beer on tap.
So, what are you waiting for? It's time to head to Cantina & Craft for a foodie fiesta!
Note: Cantina & Craft is part of the Sanook Restaurant family.
Contact: +27 (043) 748 2636
Website: www.cantinaandcraft.co.za
Address: Cantina & Craft, Shop I & J Beacon Bay Crossing
East London, East London, Eastern Cape, South Africa.
#5 Windmill Roadhouse
Popular with the people, Windmill Roadhouse is a favourite among East London locals. And when you factor in top notch service, great food and a longstanding history of quality offerings (since 1946, no less) – it's clear why.
This traditional restaurant offers excellent food at affordable prices, as well as some of the best coffee in town… What more do you really need?
So head over to  this classic, local eatery, which is perfect for everyone.
Contact: +27 (043) 722 9208
Website: www.windmillroadhouse.co.za
Address: Windmill Roadhouse, Windmill Park, Esplanade, Quigney, East London, Eastern Cape, South Africa.
#6 The Cricketer
This rustic, wonderful steakhouse draws in glowing reviews on both its consistently good food and service.
And with some interesting and mouthwatering dishes available, it is certainly one of the food gems in East London.
Best of all, it excels at its steaks, with many people hailing The Cricketers' steaks as 'the best steak in town'. But it's the fact that they always offer a good restaurant experience and sound service that truly sets them apart.
Contact: +27 (083) 659 8899, alison@2swans.co.za
Website: www.facebook.com/SmashingSteaks
Address: The Cricketer, Schafli Road, East London, Eastern Cape, South Africa.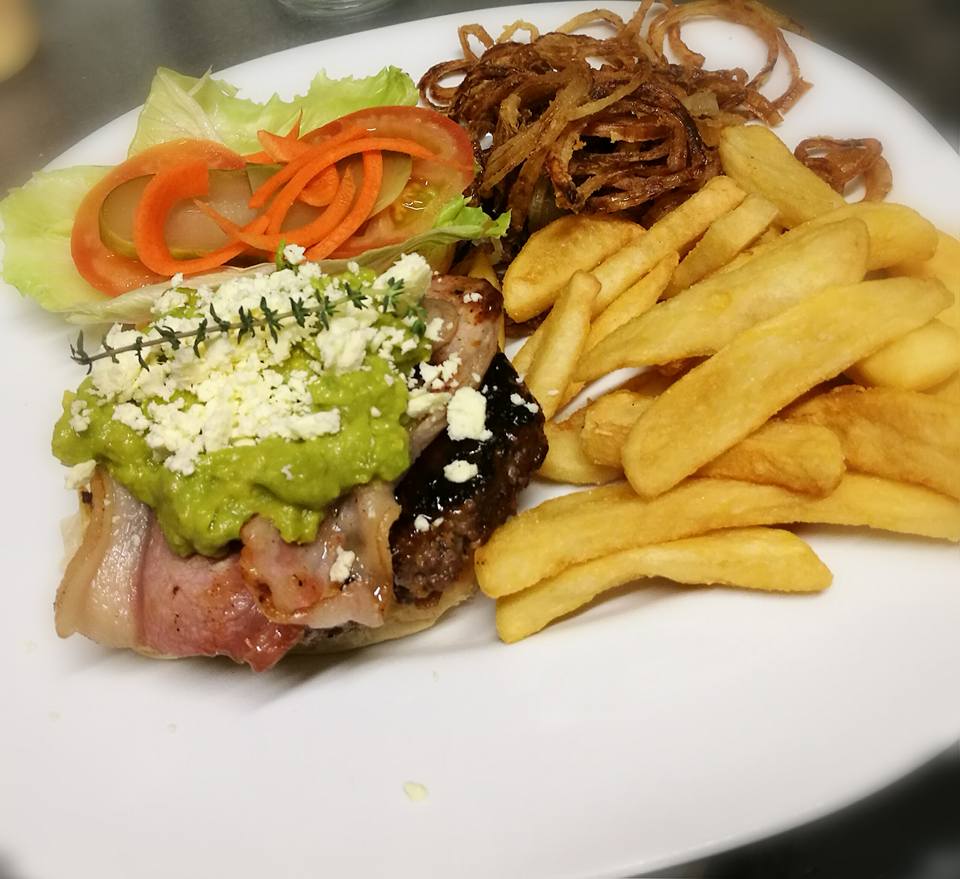 #7 Cafe Neo
This attractive cafe offers some of the best food around, with a wide range of options to choose from. What's more, service is consistently good and the setting is lovely too.
With great cocktails (hailed by many as top class), pasta and burgers and a delightful atmosphere to boot, Cafe Neo is perfect for casual eating and cosy catch-ups.
Best of all, the cafe offers a wonderful view of the beach, so you can soak up the sights of East London while you eat.
Contact: +27 (043) 722 4531
Website: N/A
Address: Cafe Neo, 128 Moore Street, Quigney Beach, East London, Eastern Cape, South Africa.
#8 Buccaneers
Opened in 1992, Buccaneers is more than just a local watering hole, for this spot also just so happens to serve up some good, solid pub grub and views for days – thanks to its proximity to the beach.
The vibe here is fun and relaxed, meaning you can enjoy a chilled time out with friends and loved ones. Better still, service is good and there is a choice between indoor or outdoor seating, as desired.
If you need to unwind, laid-back Buccaneers is the place to do it at in East London.
Contact: +27 (043) 743 5171, buccaneers@telkomsa.net
Website: www.facebook.com/pg/BuccaneersEL
Address: Buccaneers, 1 Tram Track Road, East London, Eastern Cape, South Africa.
#9 The Beach Break Cafe
Boasting a tranquil setting, The Beach Break Cafe is famed for its great coffee, light lunches, good breakfasts and tasty cakes.
Visitors agree that the food is good (including the dessert), service is great and the setting is dreamy and peaceful.
At this family friendly cafe, tuck into healthy food options, like their chicken and stir fry wrap or carrot cake, as you enjoy relaxing in the fresh air under the trees… It's sure to soothe and satisfy you.
Contact: +27 (078) 171 2579, beachbreak@mweb.co.za
Website: www.facebook.com/nahoonbreak
Address: The Beach Break Cafe, East London, Eastern Cape, South Africa.
#10 The Cow Shed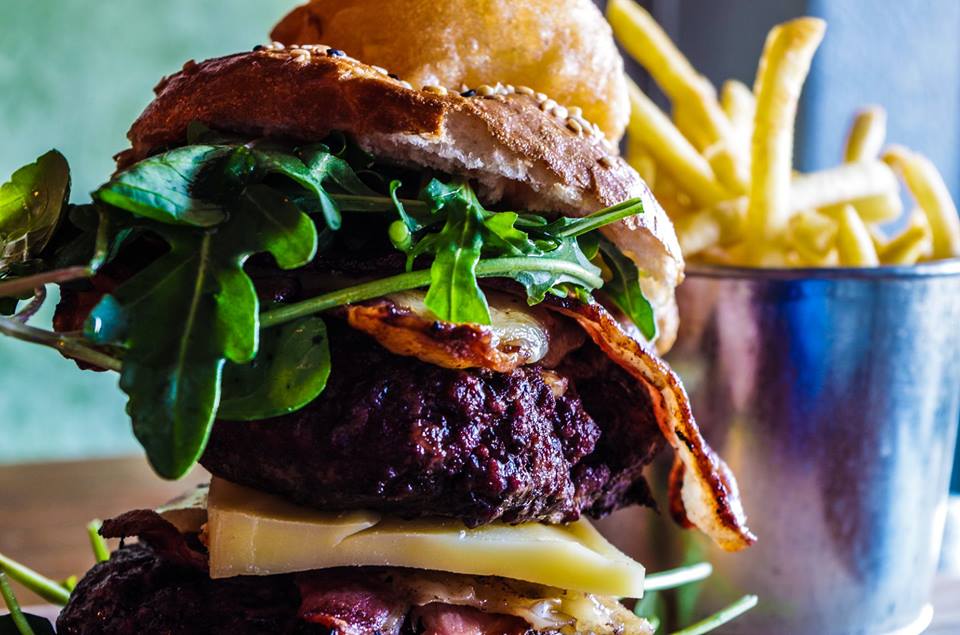 For anyone looking for a quiet and intimate spot, this comfy eatery, which opened in 2016, has you sorted. Service and food are both solid and good and the atmosphere is pleasant above all else.
Be sure to pay them a visit and enjoy both tasty food and a peaceful setting at The Cow Shed.
Contact: +27 (043) 735 1513, thecowandmilkshed@gmail.com
Website: www.facebook.com/thecowandmilkshed
Address: The Cow Shed, 54 Beach Road, East London, Eastern Cape, South Africa.
These are just a few of the best eateries to enjoy in East London. Which is your pick?