Durban's Bluff is a popular suburban part of this cheerful city… It's a region that offers plenty for the whole family to see and enjoy.
And with surfing spots, museums and outdoor fun, it's safe to say that it is a pretty cool part of town.
Best of all, Durban's Bluff also offers four fabulous eateries to enjoy… Let's check them out below:
#1 El-Arish

El-Arish is hands-down the best place to eat in the Bluff. This guesthouse, conference facility and restaurant in one is the perfect place to grab a special meal – or to celebrate a special occasion (like an anniversary or wedding reception) at.
The meals are excellent and wholesome, service is sound and the establishment's ambiance is incredible.
Note: There's plenty to choose from off the menu. So, whether you wish to enjoy seafood, desserts, curries or poultry/grill specialties – there is no shortage of options…
Contact: +27 (031) 467 9576, info@elarish.co.za
Website: www.elarish.co.za
Address: El-Arish, 899 Bluff Road, Bluff, Durban, KwaZulu-Natal.
#2 Mr Chang's Kitchen
As far as takeaway food goes, the welcoming and consistently great Mr Chang's Kitchen in Bluff seems to be the top pick across the board. In fact, some say this takeaway place offers the best Chinese cuisine in Durban…
Whatever you order off the menu, expect quality, fresh food and delicious, generous portions.
Note: You might have to wait for your order sometimes but it's definitely worth it!
Contact:  +27 (031) 466 2866
Website: N/A
Address: Mr Chang's Kitchen, Blue Centre, 788 Bluff Road, Bluff, Durban, KwaZulu-Natal.
#3 Heidi's Cafe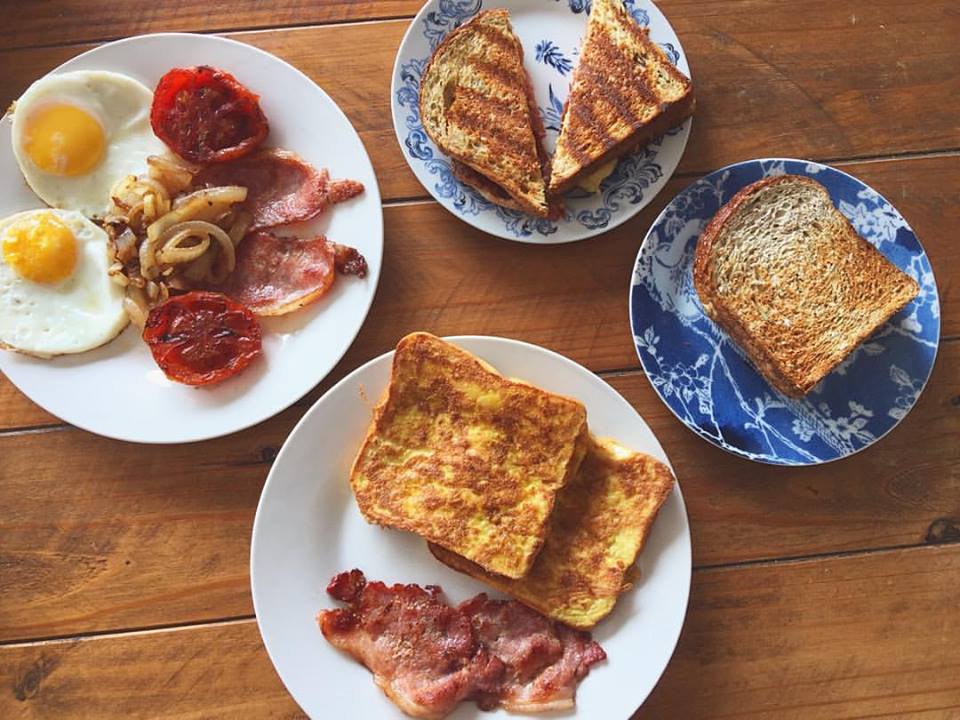 Since opening its doors in December 2012, Heidi's Cafe has become known as a "rustic, comfortable hang spot", where friends and family, surfers and Durban's visitors alike can enjoy some truly great and altogether delicious meals.
This tranquil, hidden gem is a special find in the Bluff, most especially as it offers a serene setting, where affordable, good food and lovely service are the order of the day.
Note: The breakfast in particular is a winner – so be sure to give that a try when you visit!
Contact: +27 (031) 467 2135, heidipalmz@hotmail.com
Website: www.facebook.com/pg/heidiscafe
Address: Heidi's Cafe, Ansteys Beach Backpackers, 477 Marine Drive, Bluff, Durban, KwaZulu-Natal.
#4 Fat Cake City
Finally, we have: Fat Cake City. This handy spot is famed for its 'fat cakes' (known in Afrikaans as 'vetkoeks'), which are something of a local delicacy in South Africa.
Aside from those tasty eats, Fat Cake City Bluff also offers a wide variety of food options, including chef's specials, burgers, combos, fish and chips and sandwiches to name only a few.
Everything is made with the freshest ingredients and plenty of love, ensuring an even better taste and eating experience!
Note: Fat Cake City has several branches dotted across South Africa.
Contact: +27 (081) 783 6524, info@fatcakecity.com
Website: fatcakecity.com
Address:  Fat Cake City, 884 Bluff Road, Bluff, Durban, KwaZulu-Natal.
Be sure to check out this awesome quartet of eateries when you explore Durban's Bluff!