Hermanus is famous for its whales and natural beauty but it's also a treasure trove on the culinary front and is known for its great restaurants.
Blessed with beautiful scenery, a small town feel and hospitality of note, these restaurants are a treat. Best of all, many of them are family friendly so everyone gets to enjoy them!
Hermanus, found in the scenic Overberg Region, is an unmissable destination that offers incredible outdoor experiences, beautiful nature and wonderful service establishments. 
Here are some of Hermanus's best family friendly restaurants:
#1 Moggs Country Cookhouse
The enchanting Moggs Country Cookhouse, located near Hermanus, is one of the most child-friendly spots you'll find anywhere. Not only does it offer wide open spaces but they also have a sand pit, trampoline, jungle gym, safe play area and high chairs available for the little ones.
Using only the freshest ingredients, this family-run restaurant is the place to go for homemade, seasonal food and great, warm service in a peaceful farm setting. What's more, they can also host functions for a minimum of 30 guests.
So if you are craving a slice of the country – and a tranquil place to enjoy with your loved ones – look no further than Moggs Country Cookhouse.
Contact: +27 (076) 314 0671
Website: moggscookhouse.co.za
Address:  Moggs Country Cookhouse, Nuwe Pos Farm, R320 Road,
Hemel en Aarde Valley, Western Cape, South Africa.
#2 La Pentola
Serving up international fusion cuisine and panoramic views across Walker Bay, La Pentola is one of Hermanus's best restaurants by all accounts.
Add to that elegant interiors (furnished with leather seating and tasteful touches), great service and a wonderful atmosphere – and La Pentola seemingly has it all.
They are also family friendly and, as an added bonus, offer their own dedicated kids' section on the menu. This menu incorporates fun names like Ninja Turtle Chicken or Tinkerbelle's Spaghetti Napolitana, meaning the little ones are both satisfied and entertained by their meals.
This restaurant would also be ideal for older kids and teens who have outgrown playtime during meals.
So go on… bring the whole family along for a delicious meal out!
Contact: +27 (028) 313 1685
Website: hermanus.lapentola.co.za
Address: La Pentola, Shop 4, Ocean View 87 Marine Drive, Hermanus, Western Cape, South Africa.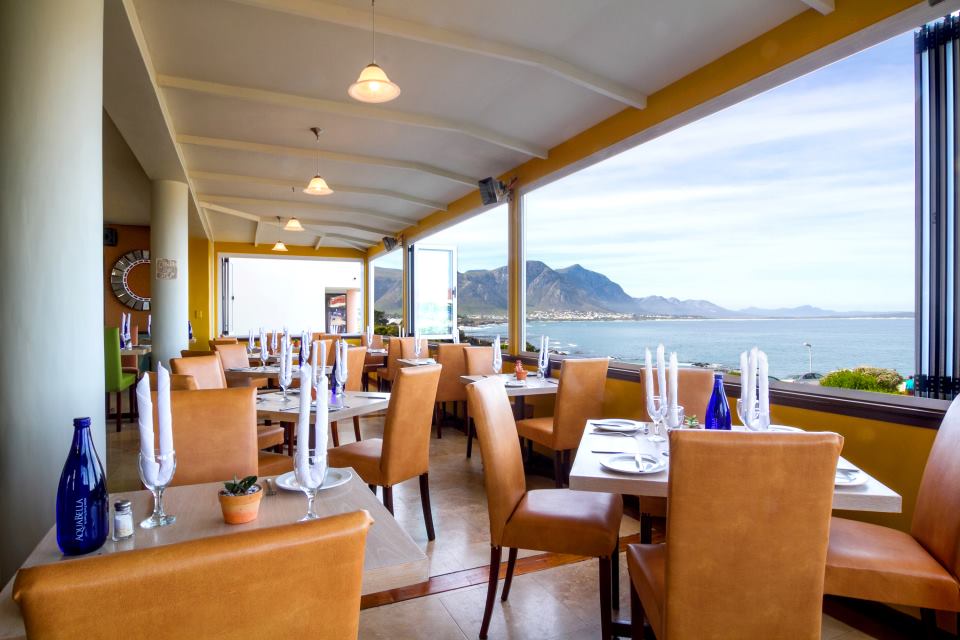 #3 The Classroom Restaurant 
It's not often you find a fine dining restaurant that is child-friendly but thankfully, The Classroom Restaurant is one such venue.
This gorgeous restaurant and function venue offers a wonderful array of food, beautiful interiors and friendly service to boot.
Furthermore, they pride themselves on professional service and attention to detail so you can feel sure that the whole family will be nicely looked after.
Contact: +27 (028) 316 3582
Website: www.theclassroomrestaurant.co.za
Address:  The Classroom Restaurant, Hemel-en-Aarde Village, Sandbaai, Hermanus, Western Cape, South Africa.
#4 Rossi's Italian Restaurant
Whether you sit indoors or dine al fresco in the outdoor area (blessed with great mountain views), Rossi's Italian is a cosy, inviting eatery, suitable for the whole family.
They have an excellent range of options – everything from pizza (tasting great since 1985) to pasta to mains and dessert – as well as a lovely kids menu, meaning that everyone is catered for.
If you can't stay long, Rossi's also does takeaway meals – and affordable wines for the adults too.
Contact: +27 (028) 312 2848, info@rossis.co.za
Website: rossis.co.za
Address: Rossi's Restaurant,
10 High Street, Hermanus, Western Cape, South Africa.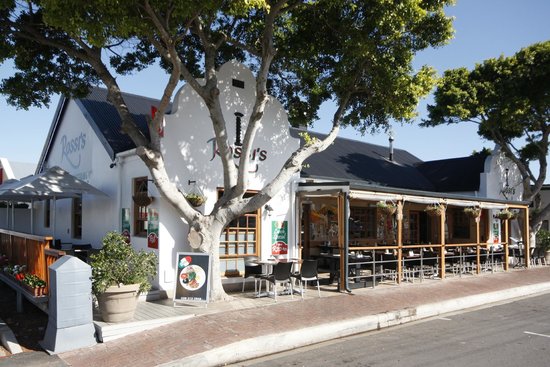 #5 The Eatery
This cheerful eatery is suitable for kids and seems to be a hit with those who visit it… Their burgers are especially popular among younger guests! Overall, they thrive, serving rustic, honest food and good coffee.
The Eatery is nicely decked out, offers delicious food and is a cosy spot for families to enjoy together. What's more, staff are friendly and warm so service is a pleasure.
Contact: +27 (028) 313 2970, eateryhermanus@gmail.com
Website: N/A
Address:  The Eatery, 4 Long Steet Arcade, Hermanus, Western Cape, South Africa.
#6 The Cuckoo Tree
This lovely family restaurant wows its guests with mouthwatering home-style food, cosy atmosphere and some of the best breakfasts (and brunches) in town!
Best of all though, they have some sinfully baked goods and cakes so be sure to treat the kids (and yourself) to something sweet!
They have both indoor and outdoor seating, with a relaxed environment throughout. The courtyard seating should appeal to families, as there is some space for kids.
They can also cater to parties, weddings, functions and birthdays – perfect for when you need to celebrate a special occasion with those you love.
Contact: +27 (028) 312 3430, powers@telkomsa.net
Website: N/A
Address: The Cuckoo Tree, Rothnick Croft Building, Corner of High Street And Dirkie Uys Street, Hermanus, Western Cape, South Africa.
#7 Bientang's Cave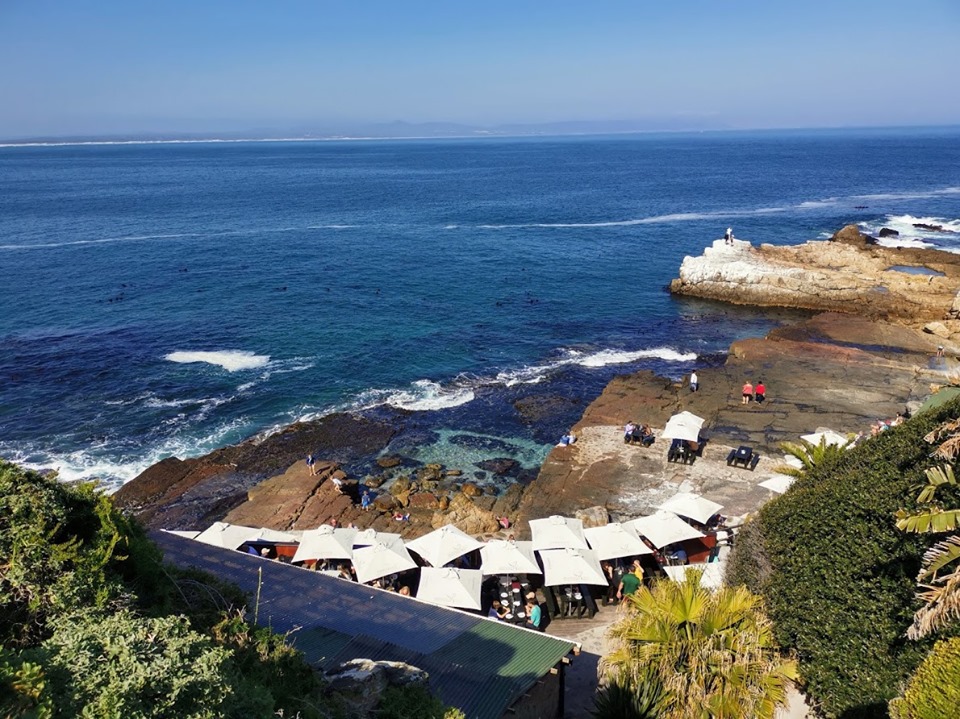 Bientang's Cave offers amazing views of the ocean, good food and drinks, welcoming service… and a truly unique restaurant setting to top it all off!
But wait, there's more: they also offer a special menu just for the kids, making them perfectly family friendly too! And diners can choose to sit indoors or outdoors as desired.
So if you are looking for a special dining experience – especially one right next to the ocean – then Bientang's Cave is perfect.
Contact: +27 (028) 312 3454, info@bientangscave.com/bookings@bientangscave.com
Website: www.bientangscave.com
Address:  Bientang's Cave, cave below Marine Drive, between The Old Harbour and The Marine Hotel, Hermanus, Western Cape, South Africa.
#8 Groves Cafe
Groves Cafe is a charming spot, with a great view of the ocean (they have indoor or outdoor seating, so you can choose where you would be happiest).
The cafe specialises in tasty, generous food and great drinks. This makes them perfect for breakfast, teatime or even just a lovely lunch.
They are family friendly (although possibly better suited to older kids and teens) and offer a nice menu, from which everyone should find something to their liking.
Among kids, milkshakes, cake and mouthwatering burgers should be the overall winners.
Service is warm and welcoming and the atmosphere is pleasant, ensuring an all-round great experience for diners.
Contact: +27 (028) 312 4277, info@grovescafe.co.za
Website: N/A
Address:  Groves Cafe, Village Square, Hermanus, Western Cape, South Africa.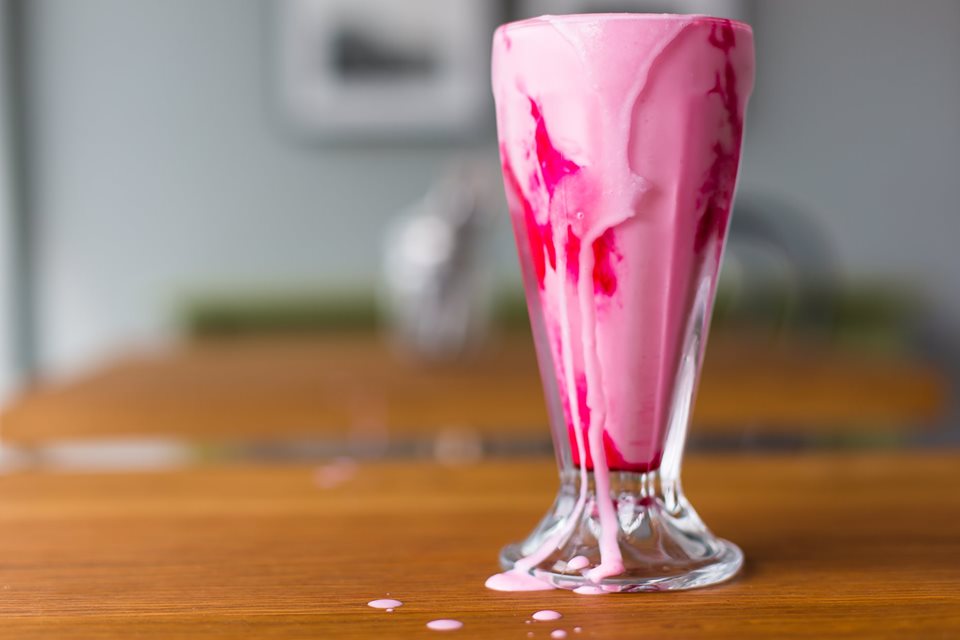 #9 The Milkwood Bistro Restaurant and The Beach Hut
Situated near Onrus Beach, The Milkwood is a delightful bistro and beach hut offering. Try the bistro restaurant for an intimate, snug experience -or, for a more relaxed, family friendly experience, pop by The Beach Hut.
Friends and family can enjoy each other's company here, all while soaking up great views and tucking into delicious food and snacks. Seating is available inside and out, with a TV indoors for those who prefer to watch recorded action in lieu of the surfing outside.
What's more, the bistro restaurant and beach hut are a stone's throw away from the beach so you can go for a family stroll before or after your food to really enhance this family outing.
Contact: +27 (028) 316 1516, info@themilkwood.co.za
Website: themilkwood.co.za
Address:  The Milkwood Restaurant, Atlantic Drive, Onrus Beach, Hermanus, Western Cape, South Africa.
#10 LB Seafood Bistro on the Bay
For those (young or old) craving their seafood fix, you can't go wrong with LB Seafood Bistro on the Bay. Not only are the views impressive but the food and service are top class too.
If you're lucky, you might even get to enjoy a good view of the whales from your table (provided it's whale season, of course)… This highlight is sure to enchant diners of all ages!
All in all, this bistro is perfect for delicious seafood-orientated meals with those you love.
Contact: +27 (028) 312 3611
Website: N/A
Address: LB Seafood Bistro on the Bay, Village Square, Market Square Street & Marine Drive, Hermanus, Western Cape, South Africa.
These are just some of the family friendly finds you can enjoy in and around Hermanus!
Book your Hermanus Getaway Now!