Found in South Africa's Gauteng province, Pretoria is South Africa's famously beautiful, timeless Jacaranda City… Mixing adventure, national administration, history and great eateries, Pretoria has plenty to offer visitors.
Pretoria – otherwise referred to as Tshwane – is an ideal city for families to explore, especially as it offers some very family friendly eateries and activities.
Here is a roundup of the top 10 family friendly restaurants in and around Pretoria:
#1 The Blue Crane Restaurant and Bar
Nestled in the heart of Pretoria, this elegant restaurant and bar venue (which has undergone some big improvements of late) is perfect for families.
With its dedicated kiddies' menu and custom-built jungle gym, it keeps young ones entertained and well-fed… All while providing parents and grandparents with enticing, wholesome meals, a great vibe and even a classy bar, overlooking the beautiful dam and neighbouring Austin Roberts Bird Sanctuary.
Be sure to visit them for a memorable meal for everyone.
Contact: +27 (012) 460 7615, bluecrane@lantic.net
Website: www.bluecranerestaurant.co.za
Address: The Blue Crane Restaurant and Bar, 156 Melk Street, Nieuw Muckleneuk, Pretoria, Gauteng, South Africa.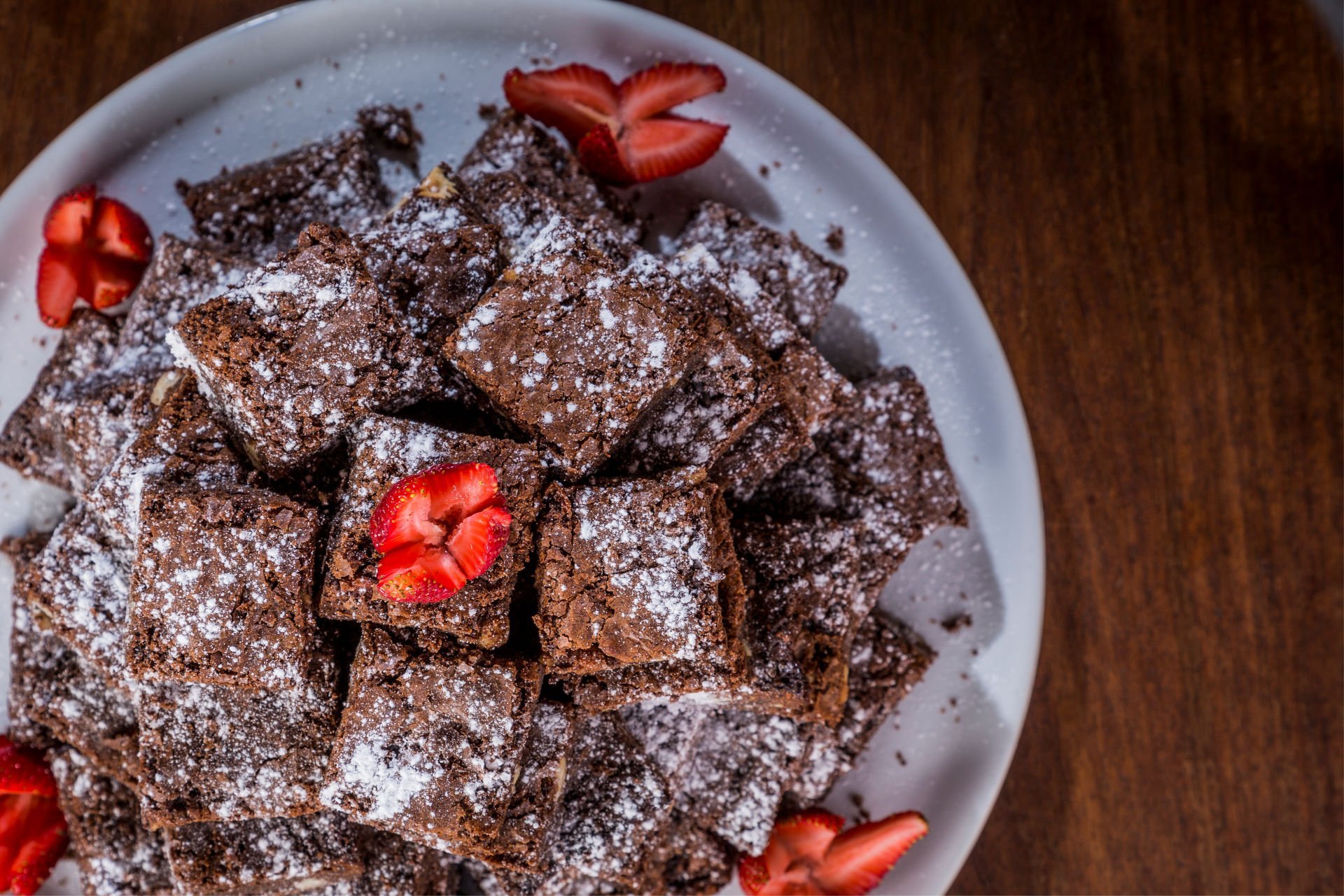 #2 Afro-Boer
With its cosy interiors, idyllic surroundings and a true sense of South African spirit, this charming baker's cafe is a delight for the whole family.
The food (complemented by a playfully fun menu) is either homemade or handmade, delicious and designed for sheer eating pleasure, while the setting is serene and welcoming. Outside, there is a large jungle gym under the trees, well-suited to playtime.
Everything at Afro-Boer is conscientiously prepared, largely from scratch, using the freshest, most organic ingredients possible so it is a healthy, wholesome experience too!
Contact: +27 (012) 807 3099, info@afroboer.co.za
Website: www.afroboer.co.za
Address: Afro-Boer, Meerlust Road, Equestria, Pretoria, Gauteng, South Africa.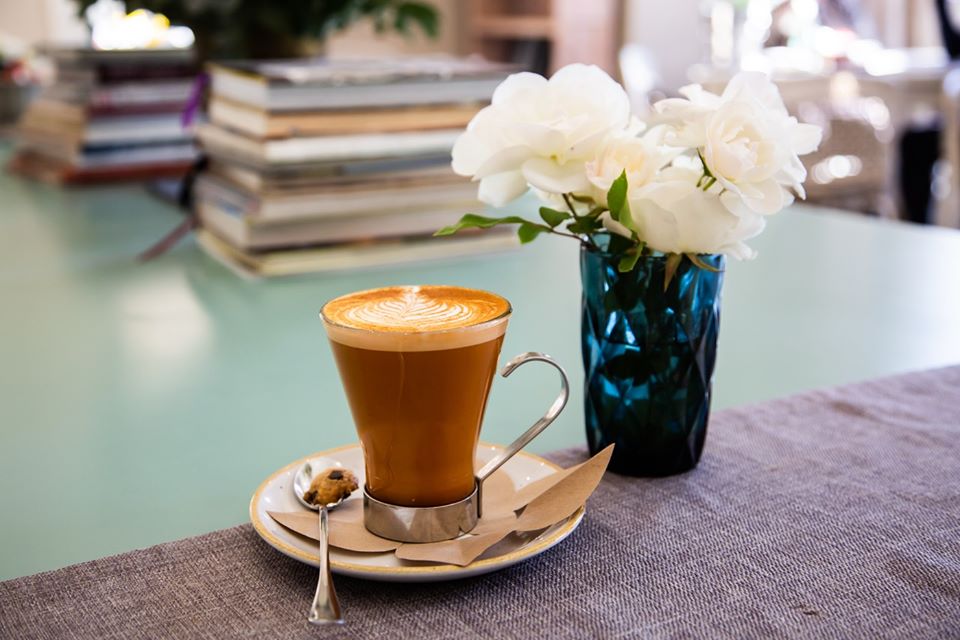 #3 C'est La Vie
Found in Centurion, C'est La Vie, a great party venue and coffee shop is – like its name suggests – the ultimate one-stop for peace, relaxation and good moments.
It also just so happens to be a children's paradise, complete with a variety of fun, stimulating and exciting play areas for kids to enjoy. Best of all, the play areas are customised according to age groups.
So while your kids have a blast, you can enjoy a great cup of coffee, a tasty light meal and a soothing atmosphere, all while you keep a watchful eye on the little ones.
Note: C'est La Vie also hosts lovely children's parties, stork/kitchen teas, events, tea parties and year-end functions.
Contact: +27 (012) 654 0220, party@c-estlavie.co.za
Website: http://www.c-estlavie.co.za/contact.html
Address: C'est La Vie, 211 End Street, Clubview, Centurion, Pretoria, Gauteng, South Africa.
#4 Ga Rouge Restaurant and Wine Cellar
Situated on an old farm and historical site, Ga Rouge Restaurant and Wine Cellar is a culinary treat, as much as it is a wonderfully historical, family friendly restaurant.
With excellent food and drink options (including picnics, Sunday buffets, wine tastings and romantic dinners), Ga Rouge ensures everyone is well-fed, while also providing a relaxing, beautiful country experience.  And, to keep the kids busy, there is a great play area and expansive lawn.
Best of all, the Sunday Buffet option – suitable for the whole family – allows kids under 5 to eat free! They also host kids parties, events and other functions so you can share the beauty of this venue with your friends, colleagues and loved ones too.
Visit Ga Rouge for a special outing and meal with those closest to your heart.
Contact: +27 (079) 432 5795, functions@garouge.co.za
Website: www.garouge.co.za
Address: Ga Rouge, Candlewoods Estate, 1795 Stonehedge Road, Louwlardia, Centurion, Pretoria, Gauteng, South Africa.
#5 Willow Feather Farm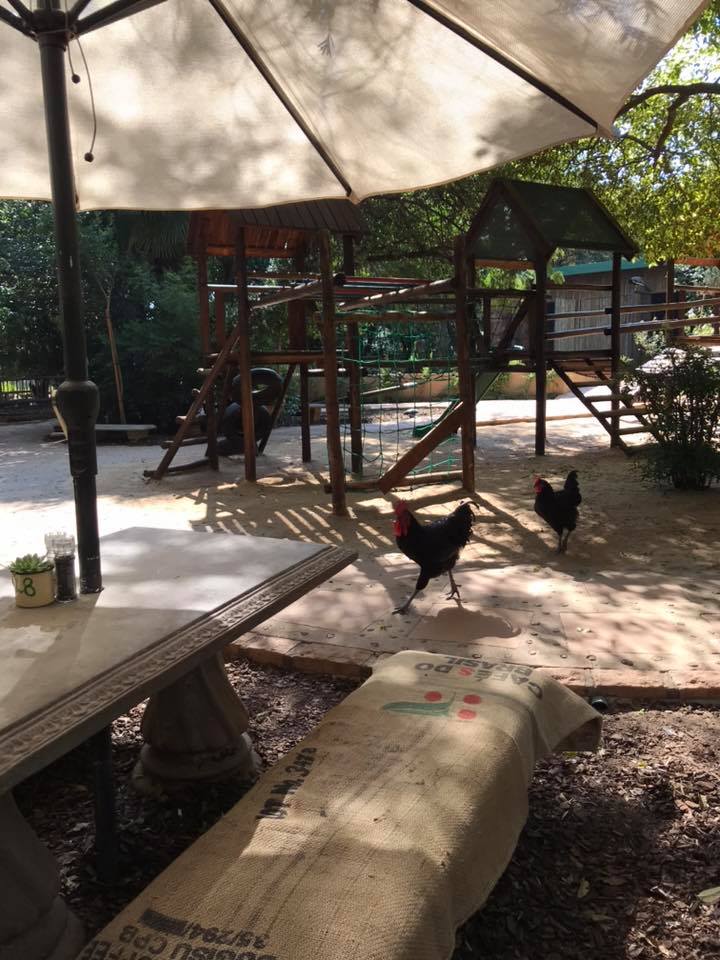 Created around children, Willow Feather Farm – a place passionate about people, trees and plants – is a truly wonderful experience for the whole family… Here, children can roam free and play in a large garden, interact with animals and enjoy their youth to the fullest.
Equipped with numerous play areas, plenty of animals to see and interact with and jungle gyms and ideal for kids' parties, Willow Feather Farm is a special place for kiddies – but it is also great for adults too.
Explore the nursery, sample food from the healthy menu and spend quality time with your family, little ones and all.
Contact: +27 (063) 690 2583 info@willowfeather.co.za
Website: willowfeather.co.za
Address: Willow Feather Farm, Portion 37, Doornkloof East, Corner M57 & Sterkfontein Ave, Irene,  Pretoria, Gauteng, South Africa.
#6 The Big Red Barn
Promising fun for the whole family, The Big Red Barn – an antique hay barn – is a great, farm-style experience to enjoy with kids.
Add to that The Red Barn Cafe, Acrobranch, a family friendly cycle park, Clay Cafe, Vroom Pedal Go-Karts, vintage tractor rides, play areas and much more… and you have a day jam-packed with fun, good food and outdoor adventure!
There are two cafes at The Big Red Barn: The Red Barn Cafe and Clay Cafe, both of which are child friendly. The Clay Cafe, situated across the road, allows for fun kids stuff, while The Red Barn Cafe can host children's parties.
Take the family for a wonderful day out at this country venue, where fun and family come first.
Contact: +27 (072) 617 7667
Website: www.thebigredbarn.co.za
Address: The Big Red Barn, 7 Nelson Road, Gauteng, South Africa.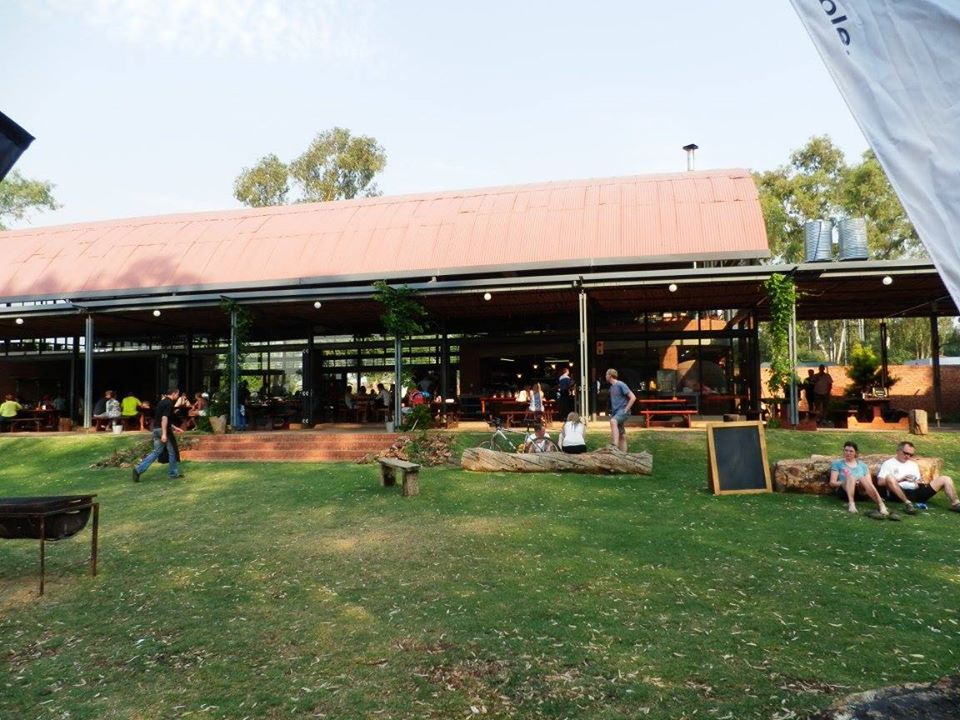 #7 Modern Italian Kitchen
This classy, family friendly Italian-style eatery is a great place to go for family gatherings, authentic Italian cuisine with a modern twist and a lovely dining atmosphere.
With a great play facility and kiddies' packages – which are designed around "good food and fun" – children and parents alike will love Modern Italian Kitchen.
Head to the Modern Italian Kitchen for a delicious family meal.
Contact: +27 (012) 346 5370, +27 (012) 346 2508
Website: www.modernitalian.co.za
Address: Modern Italian Kitchen, Thomas Edison and 13th Street, Pretoria, Gauteng, South Africa.
#8 PLTFRM Wolwespruit
At PLTFRM Wolwespruit, families can gather to "feast and unwind". Not only is this cool restaurant pet- and child-friendly but they love children here so you can rest assured knowing you have found a truly family friendly place.
They offer jungle gyms and plenty of outdoor space for kids to run free, as well as a nice kids' menu. Kids' choices include juices, flapjack stacks, kiddies' burger, spaghetti options and more.
With a delicious menu, nice atmosphere, modern-meets-edgy interiors and a lovely outdoor space too, PLTFRM Wolwespruit makes for a stunning outing.
Note: They also host functions, weddings, baby showers, events and children's parties.
Contact: +27 (076) 778 1839, info@pltfrmwolwespruit.co.za
Website: www.pltfrmwolwespruit.co.za
Address: Pltfrm Wolwespruit, 501 Jochemus Street
Erasmuskloof, Pretoria, Gauteng, South Africa.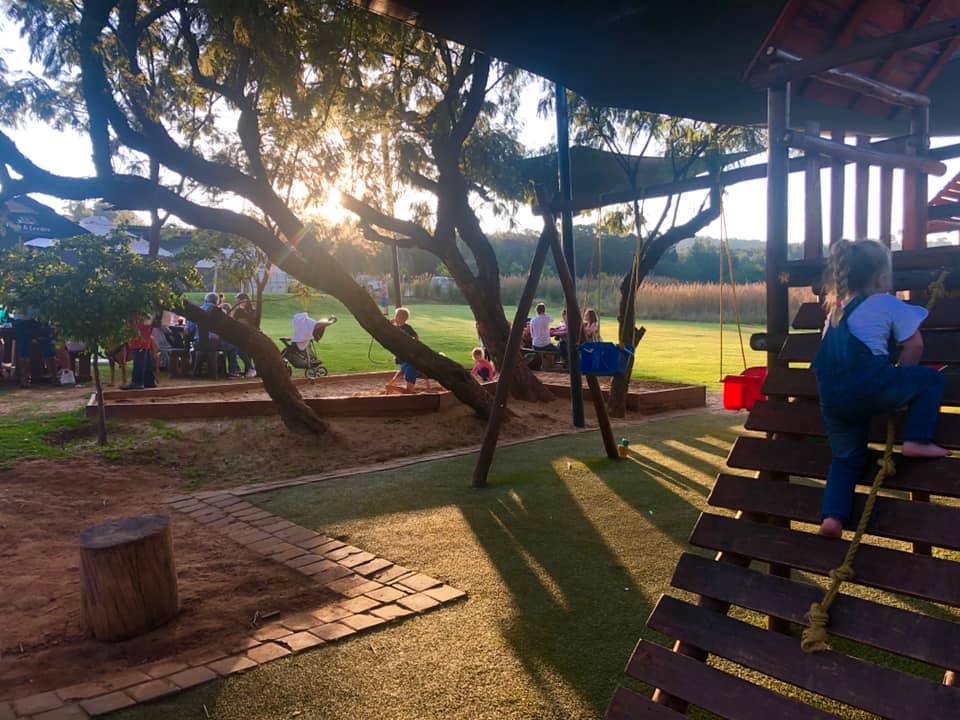 #9 The Rose Kitchen at Ludwig's Roses
This stunning , quaint garden restaurant is one of the most beautiful spots in Pretoria. Situated at Ludwig's Roses, they offer a serene restaurant experience, interesting, rose-inspired food and drink options and plenty of space and fun for kids to enjoy too.
There is a lovely, safe and enclosed playground for the little ones (found near the restaurant) and the whole family can enjoy soaking up the peacefulness and charm of The Rose Kitchen.
Note: Additionally, one can enjoy parties and picnics here. Parties and picnics are setup for you.
Contact: +27 (012) 544 0144, events@ludwigsroses.co.za
Website: www.ludwigsroses.co.za/contact/the-rose-kitchen
Address: The Rose Kitchen, Ludwig's Rose Farm,
Plot 61, Haakdoornlaagte, Pretoria, Gauteng, South Africa.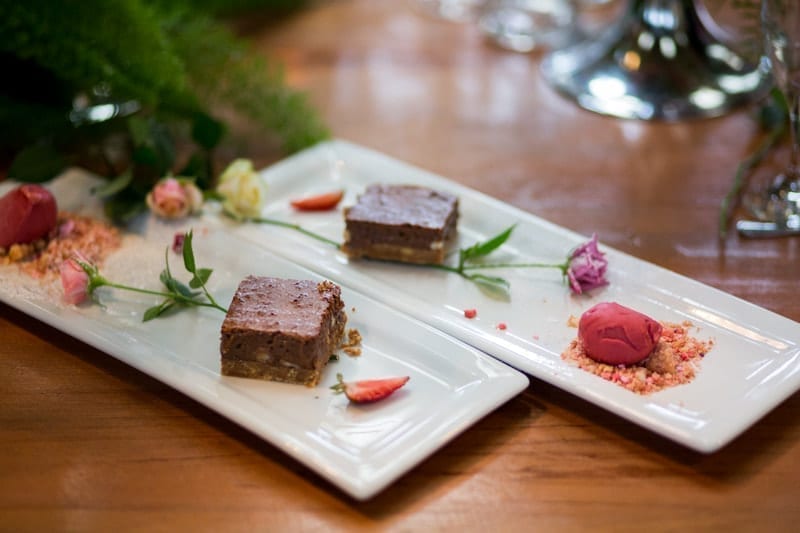 #10 Toni's Pizza
Last but certainly not least on our list, is Toni's Pizza, specialists in truly great pizza and pasta dishes.
With a focus on the best, freshest ingredients, quality food, friendly service and a love for all things food, Toni's is a wonderful eatery by all accounts.
Add to that their family friendly restaurant space (indoors and outdoors alike), complete with a play area and kids' menu and you are all set for a delightful family meal.
People love Toni's – especially their famous pizzas – and it's no wonder… Why not pay them a visit to see what all the praise is about?
Contact: +27 (082) 352 1158, rietfontein@tonipizza.co.za
Website: tonipizza.co.za
Address: Toni's Pizza, 676 Chamberlain Street, Pretoria, Gauteng, South Africa.
These are just some of the best, most fun eateries near Pretoria. Which are you keen to take your family to first?
Book your beautiful Pretoria stay now!