Being a seaside town, Vilanculos is abounding in fresh seafood options and often with a view too. It's a small town so every restaurant and cafe is only a short tuk tuk ride away. Here's a few of the best places to eat…
Casbah Restaurant
When it comes to locations, you really can't get closer to the sea than this. Dine inside during the evening and enjoy everything from cocktails, crayfish and prawn curry to calamari and steaks. It's right next to the Kite surfing centre so pop in for lunch, with your toes in the sand and watch the dhow boats, kitesurfer and fishermen go by.
Visit Casbah Restaurant to find their location.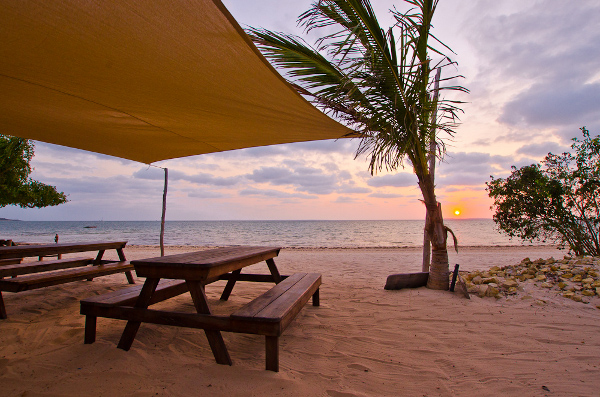 Frutos Do Mar
Another spot with higher seaview, this bar and cafe is a great option for a light lunch as well as drinks in the evening. Play pool, take a dip in their splash pool, relax on outside loungers and enjoy the chic island vibe here.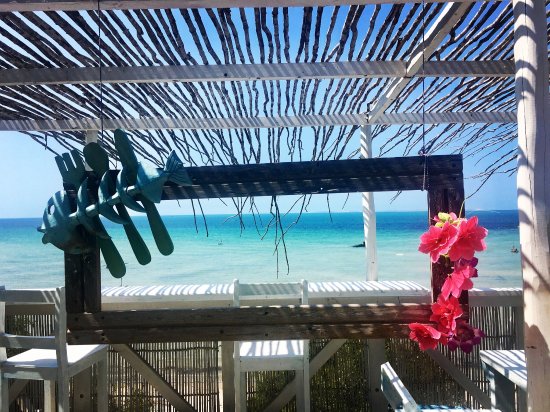 Kilimanjaro Cafe
Open until 5pm in the centre of town, this cafe provides a tranquil retreat from the heat and you have the option of sipping your cappuccino from a table beneath the trees or under cover. Those looking to relax with a book or get some work done on their laptops may enjoy this particular spot. Find everything from seafood, burgers and chips to sweeter options to go with your coffee.
Casa Rex
This well-known a la carte restaurant is a beautiful option for dinner and offers magnificent options of seafood as well as local and imported wines. Enjoy a swim in their pool, take a walk down the winding stairs all the way to the beach or have a sundowners while the sun seeps below the horizon.
Book your table at Casa Rex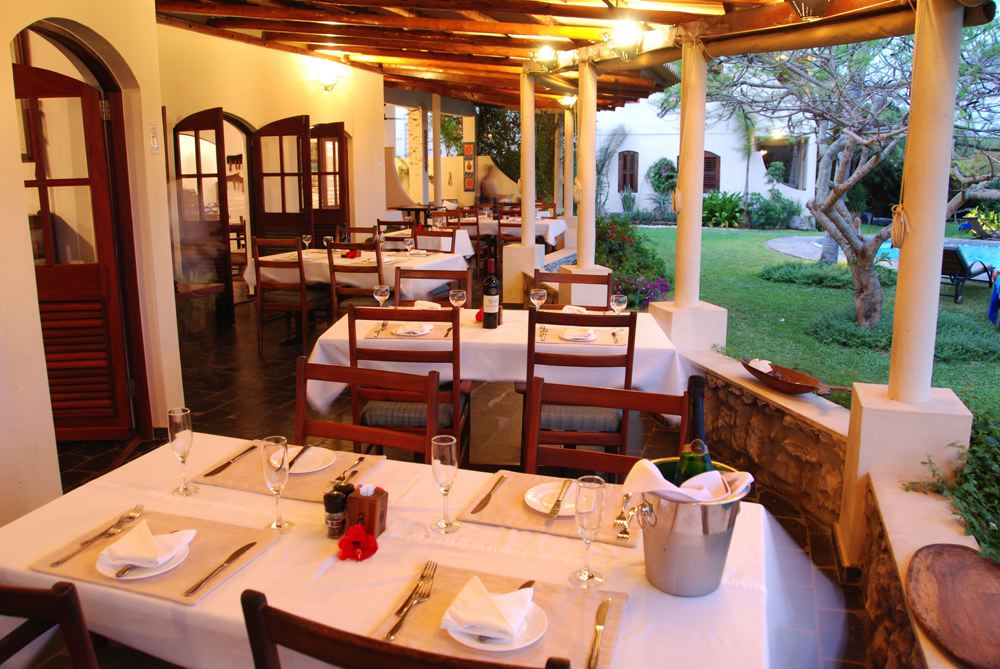 Bahia Mar
This hotel's restaurant is open to the public and offers a huge variety of dining options form samosas, soups, toasties, seafood, pastas and crepes to curries, vegetarian options and desserts.
Choose a table beneath an umbrella with the turquoise ocean as your backdrop or better yet, swim in the infinity pool to reach the bar for a smoothie or cocktail.
Visit Bahia Mar Restaurant to see their menu.