Pretoria may be known for its historical and national significance (it is SA's administrative capital, after all), colourful Jacaranda trees and warm hospitality, but the Jacaranda City is also one of South Africa's best foodie destinations…
Pretoria, as one of Gauteng's most well-known cities, is a place where beauty, friendly people and top restaurants can be found.
Here are some of top Pretoria restaurants to visit:
#1 Pachas Restaurant
Pachas incorporates local and international flavours and dishes, providing its guests with a global food experience.
Offering a menu with favourites like Duck Fuji or Gemsbok Schnitzel – at Pachas, the chefs work daily to create new and exciting specialities, which'll leave you drooling!
Pachas has proven it's a Pretoria restaurant institution, as customers consistently return for more. It also offers private venue options for special occasions, but you'll definitely need to book ahead for those!
Contact: (012) 460 5063
Website: www.pachas.co.za
Address: Pachas Restaurant, The Club Centre, 22 Dely Road, Hazelwood, Pretoria, Gauteng
#2 Kream Brooklyn

This stylish, trendy and above all, upmarket restaurant in Brooklyn strives to provide not only great food, but excellent service as well.
To complement its glam, suave interiors, Kream offers everything from fresh sushi to grill specialities. It also possesses an enviable drinks list, which includes: top wines, cognac and rare whisky and brandy too.
As an added bonus, Kream also has a sister restaurant in the Mall of Africa, Midrand.
Contact: (012) 346 462/4
Website: kream.co.za
Address: Kream, Brooklyn Bridge, 570 Fehrsen Street, Brooklyn, Pretoria, Gauteng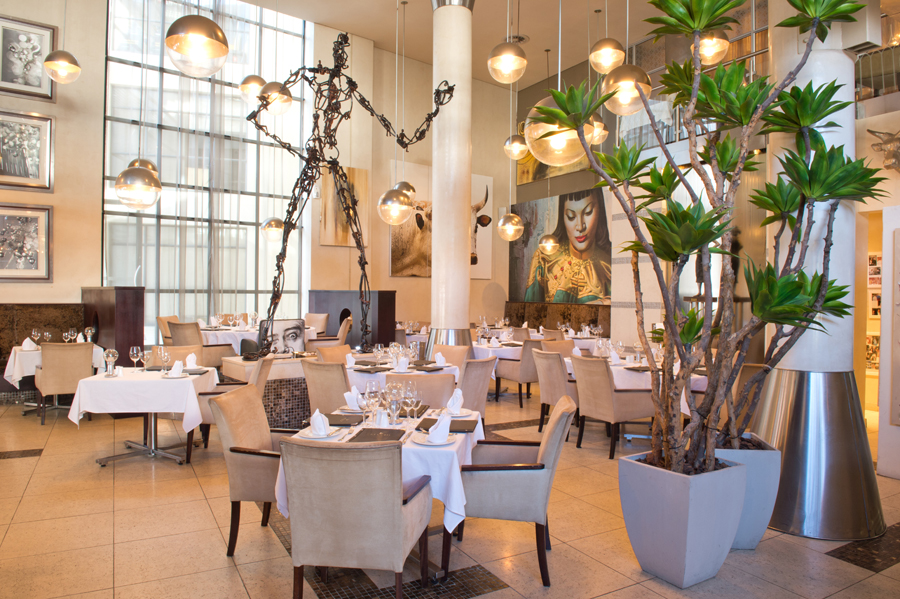 #3 La Pentola
This international fusion cuisine eatery offers global cuisine, enhanced by local South African flavours.
Established in 1995, La Pentola draws its culinary inspiration from rich Mediterranean, French and Italian flavours, and uses the best, locally available produce.
All dishes are freshly prepared off a menu designed by internationally renowned chef-patron, Shane Sauvage. La Pentola has everything from soups, salads, poultry and seafood within its food repertoire.
Contact: (012) 329 4028/9123
Website: pretoria.lapentola.co.za
Address: La Pentola, 5 Well Street, Riviera, Pretoria, Gauteng
#4 Hemingway's Restaurant & Wine Cellar
Found near to the four- and five-star-rated, award-winning Leriba Hotel, this French-inspired restaurant is reminiscent of a European café, with hints of Provencal style to make it even more aesthetically appealing.
Though based in Centurion, it falls onto all the best Pretoria restaurant lists.
Along with its old-world charm, it serves up mouth-watering dishes with a menu, which revolves firmly around the seasons and simple, yet exciting flavours sure to awaken your taste buds.
Contact: (012) 660 3810/3300
Website: none
Address: Leriba Hotel and Spa, 245 End Avenue, Clubview, Centurion, Gauteng
#5 Geet Indian Restaurant
This family-run restaurant is not only good – but it's also inspirational, particularly given how Gita Jivan found herself in Brooklyn, Pretoria with little more than a small suitcase and a big love of food. In time, however, Geet – which means "melodious poem" – was born.
The menu is uniquely based on the Indian tradition of using natural, seasonal flavours, in addition to classic techniques and the freshest ingredients possible.
Geet is a zesty, exciting culinary offering, sure to tantalise your palate, as you tuck into top Indian dishes. Dining dress code is smart casual.
Contact: (012) 460 3199/3164
Website: www.geetindianrestaurant.com
Address: Geet Indian Restaurant, 541 Fehrsen Street, Brooklyn, Pretoria, Gauteng
#6 Crawdaddy's
With several branches dotted about Gauteng, Crawdaddy's is a good food and pub company, which specialises in great seafood, steaks and even Asian fusion food. It provides an exciting menu for its patrons.
This popular eatery offers nice, yet unfussy interiors, which are quirky and fun, and makes for a relaxed and casually delightful, after-work restaurant or catch-up with those you love.
Contact: (012) 460 0889
Website: crawdaddys.co.za
Address: Crawdaddy's, Brooklyn, Pretoria, Gauteng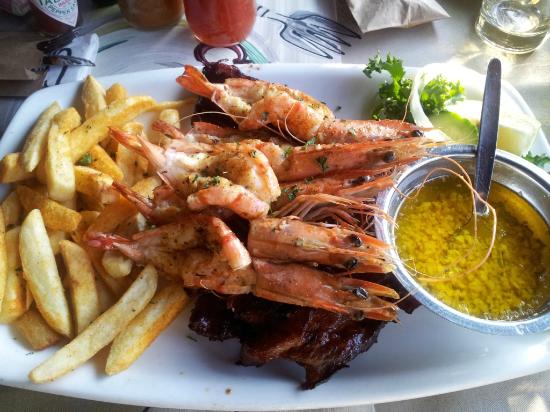 #7 Hillside Tavern
Driven by the desire to make its guests feel like welcome friends, Hillside Tavern has enjoyed deserved customer popularity and dining success over the years.
This restaurant and pub, established in 1989, has a long-standing reputation and trusted menu, which includes a range of juicy steaks and other meat-based dishes, as well as some nice wines.
It's rustic, yet elegant too, ensuring guests have a pleasant dining atmosphere to enjoy with their food.
Contact: (012) 348 1402/5505
Website: www.hillsidetavern.co.za
Address: Hillside Tavern, 320 The Hillside Street, Lynnwood, Pretoria, Gauteng
#8 De Kloof
Unapologetically committed to fine food, De Kloof focusses on classic European dishes with local influences.
This casual, yet lovely restaurant strives to bring diners a memorable eat-out experience, using its atmospheric setting and inspirational dishes.
They also take their wines very seriously here so you might want to try a glass or two when you visit.
Contact: (012) 771 8655
Website: dekloofrestaurant.co.za
Address: De Kloof, Waterkloof Golf Estate, Johan Rissik Drive, Eclipse Road, Pretoria, Gauteng
#9 Zest Bistro
Created by husband-wife team, Sidney and Anchen Cousins, Zest Bistro offers straightforward food that focuses on fresh produce. Featured eats include: delicious cakes, breakfasts, salads, chicken breast, grilled fillet of beef and more.
The menu changes every five weeks, ensuring that the ingredients and selected dishes are equally fresh!
Zest boasts a short, yet solid wine list, sourced from the owners' favourite estates, as it believes firmly in good wine and good friends…
Contact: (012) 460 0275
Website: zestbistro.co.za
Address: Zest Bistro, Shop 18, Greenlyn Village Centre, Menlopark, Pretoria, Gauteng
#10 Fumo
This authentic Italian restaurant supplies contemporary Italian fare, artfully whipped up since 2012 by executive chef, Claudio Uccello. Think seafood soup, spaghetti with mussels, pizza and other hearty dishes!
There are daily specials available on offer, and Fumo is available to diners for both lunch and dinner, seven days a week. Fumo also has its own exciting, new wine cellar!
Contact: (012) 3460916
Website: www.fumo.co.za
Address: Fumo, Groenkloof Plaza, Bronkhorst Street, Pretoria, Gauteng
#11 Burger Bistro Pierneef
This bistro is big on burgers – in fact, it offers some of the biggest, quirkiest and tastiest burgers you'll find anywhere.
Created by two guys – Corne Read and Jan-Hendrik van Staden – who simply just love burgers, Burger Bistro uses fresh ingredients, homemade patties, killer milkshakes, hand-cut chips and good music to provide the necessary accompaniments to your monster burgers.
With several SA branches, Burger Bistros are suitable for sit-down or takeaway meals. Try the fun High-5 Burger, which comes with: a 200g pure beef patty, cheddar, mozzarella, balsamic caramelised onions, chips, Coke/Coke Zero and a High-5 too!
Contact: (012) 346 6147
Website: www.burgerbistro.co.za
Address: Burger Bistro, 24 Pierneef Street, Villieria, Pretoria, Gauteng
#12 Capital Craft Beer Academy
This restaurant specialises in quality food, served in conjunction with some of SA's best craft beers.
Dishing up generously sized meals, including burgers, meaty dishes and more, Capital Craft Beer Academy will provide diners with good food, even better craft beer and a friendly restaurant environment wrapped together in one neat package!
Contact: (012) 424 8601
Website: www.capitalcraft.co.za
Address: Shop 20, Greenlyn Village Centre, Menlo Park, Pretoria, Gauteng
#13 Tin Roof Café
This country restaurant offers hearty, country fare, served up in a soothing atmosphere designed to remove you from your busy, daily life and allow you to appreciate a slower, gentler pace.
With fun, light-hearted décor, like pitch forks, a verandah and cosy, fireside dining options, Tin Roof Café provides its guests with a casual ambience and delicious food.
Contact: (072) 367 5698
Website: www.tinroofcafe.co.za
Address: Tin Roof Café, R223, Mooiplaats, Pretoria, Gauteng
#14 The Black Bamboo Restaurant
The Black Bamboo provides South Africans and tourists with a unique, world-class dining experience. Here, good food, wine and art are celebrated as a sensory whole.
With hands-on head chef Pellie Grobler's ever-changing, a la carte menu – inspired by global delicacies, yet bearing a local twist – and a carefully coordinated wine list, this hotel-based restaurant is worthy of all praise.
Contact: 084 508 9752
Website: www.theblackbamboo.co.za
Address: The Black Bamboo Restaurant, Menlyn Boutique Hotel, Ashlea Gardens, Pretoria, Gauteng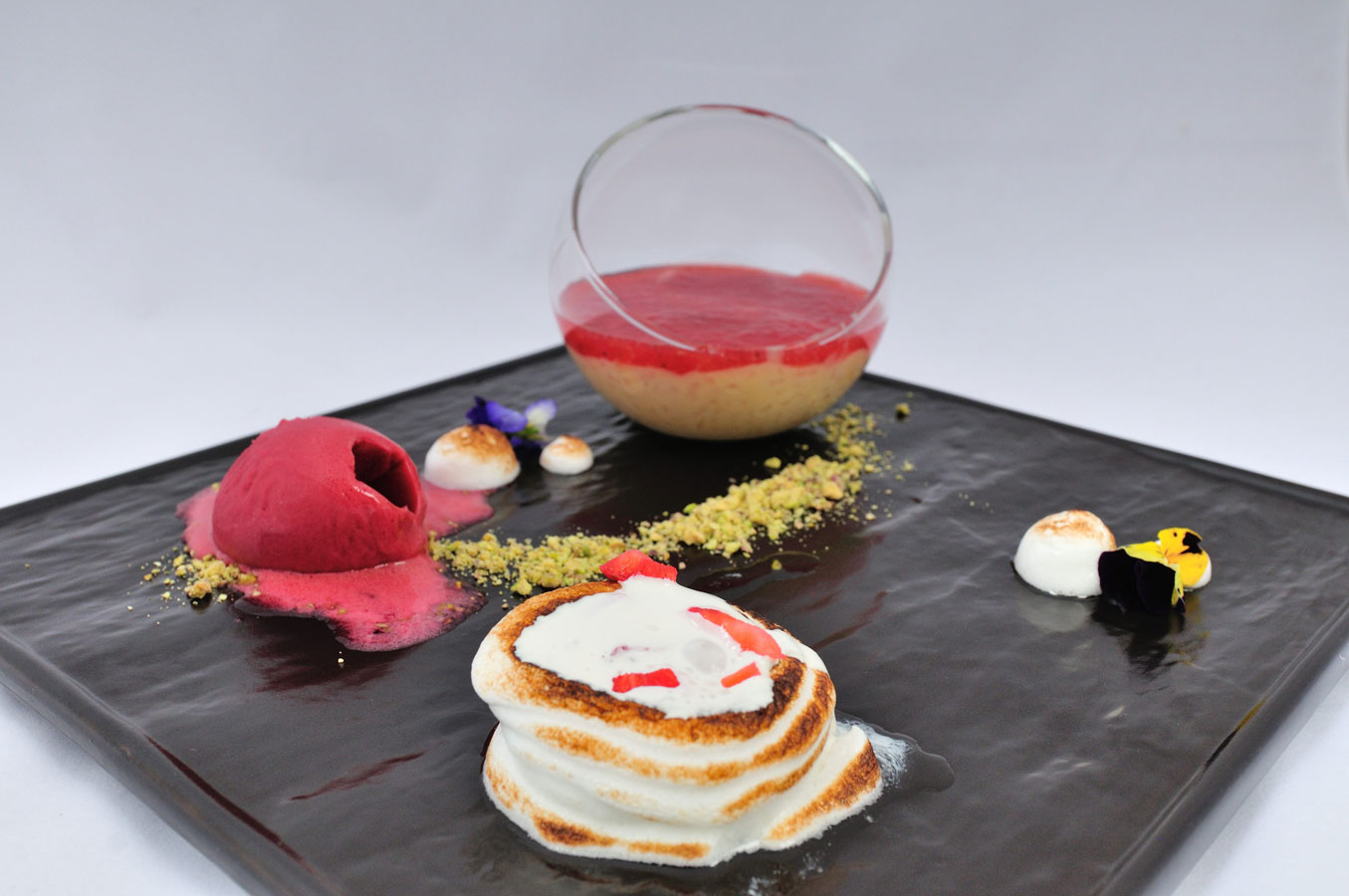 #15 Blu Saffron Restaurant
Catering to the public – as well as to the Pretoria Country Club – this elegantly casual, yet trendy restaurant boasts two lounges, a bar, outside patio/dining area and of course, a main dining area inside too, leaving visitors spoilt for choice on where to sit and eat.
It serves a variety of foods, ranging from international to contemporary, game, seafood and even grill-styled dishes, served up in a relaxed, casual setting, no matter where you choose to dine.
Contact: (012) 346 0223
Website: www.pretoria.co.za
Address: Blu Saffron Restaurant, 241 Sidney Street, Waterkloof, Pretoria, Gauteng.
#16 Toni's Pizza
Toni's Pizza takes food and customers seriously, and endeavours to supply glorious pizzas made from the love of good food and a passion for good service.
Toni's Pizza uses only the best, freshest ingredients, ensuring top quality, delicious wood-fired pizzas for your ultimate enjoyment.
Contact: (012) 329 9000
Website: tonipizza.co.za
Address: Toni's Pizza, 676 Chamberlain St, Deerness, Pretoria, Gauteng
#17 La Madeleine
Opened three decades ago now, La Madeleine has changed location only, for the restaurant's dedication to wonderful, classic French and Belgian dishes remains the same.
The eatery – which is named after the shell-shaped Madeleine biscuit – invades the senses with the same pleasure, as its tasty little namesake, and offers good food at affordable prices, with a lovely dining atmosphere to boot.
Contact: (012) 361 3667
Website: www.lamadeleine.co.za
Address: La Madeleine, 122 Priory Road, Lynnwood Ridge, Pretoria, Gauteng
These are just a few of the best eateries to enjoy in (and around) prettiest Pretoria.
Book your Pretoria Getaway Now!