Known for its old-school charms, beautiful beachfront vibes and wonderful outdoor spaces (like the Green Point Urban Park or Sea Point Promenade) Sea Point is a great place in the Mother City to explore and enjoy with your friends and family.
But with all these fun activities and so many places to see – what do you do when the hunger strikes? Well, you definitely don't stress, that's for sure – because Sea Point is blessed with some simply scrumptious eateries and restaurants!
Let's take a look at the best restaurants in super Sea Point:
#1 Scheckter's RAW
When Tony Scheckter spent some time living in New York, he was shocked to discover just how creative and inventive the health food scene in the city was.
Upon returning to SA, he was both frustrated and disappointed to discover how limited many local eateries could be… So, he decided to created his own food cafe to counter that.
And oh, has the city been grateful he decided to do that… If you're a health fanatic, vegan or simply someone who loves fresh, delicious and healthy foods, then you need to head to Scheckter's RAW… now!
This Sea Point-situated eatery serves up wonderful gourmet health food – curated by Tony Scheckter himself – and a whole lot of restaurant charm besides.
Contact: +27 (021) 434 1364
Website: schecktersraw.com
Address: Scheckter's RAW, 98 Regent Road, Sea Point, Western Cape, South Africa.
#2 Three Wise Monkeys
This tiny, but popular restaurant is one of the city's most beloved hole-in-the-wall eateries. And here, ramen and poke bowls reign supreme…
The food is delicious, affordable and filling (one bowl can sometimes be enough for two people to enjoy together) and the setting is relaxing, allowing you to really bond over a good meal.
Contact: +27 (021) 433 1837
Website: threewisemonkeys.co.za
Address: Three Wise Monkeys, La Rhone Building, 77 Regent Rd, Sea Point, Cape Town, Western Cape, South Africa.
#3 JARRYDS
At JARRYDS, balance is key, particularly in a place where food passion and quality meet… What's more, JARRYDS believes in offering the freshest, healthiest and most mouth-watering offerings possible, by sourcing locally and seasonally as far as possible.
The menu presents a wide variety of healthy eats, and service will most likely always greet you with a smile… Honestly, overall, it's the perfect place to grab a quick bite to eat while happily exploring Sea Point.
Contact: (+27) 60 748 0145
Website: https://www.nonamehg.com/jarrydseatery
Address: JARRYDS Sea Point, 90 Regent Road, Sea Point, Cape Town, Western Cape, South Africa.
#4 Kleinsky's Delicatessen
If you are on the search for Cape Town's best breakfast, add Kleinsky's Delicatessen to your list of strong contenders… and don't look back.
This gorgeous spot serves great coffee, perfect breakfasts and friendly service, all of which helps to provide visitors with a memorable meal. Their bagels are also particularly good – so be sure to give those a try while you're there!
Contact: +27 (021) 433 2871
Website: kleinskys.co.za
Address: Kleinsky's Delicatessen, 95 Regent Road, Sea Point, Cape Town, Western Cape, South Africa.
#5 La Boheme Wine Bar & Bistro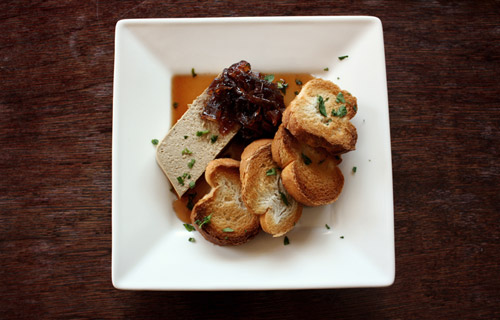 As the only wine bar in the Sea Point area, this comfortable, warm bistro-style restaurant has a lot in its favour… And that's even before you consider the creative menu (which changes daily; incorporating a fun variety of dishes), intimate restaurant atmosphere and mouthwatering tapas (perfect for sharing), meaty dishes and yummy salads and vegetarian options too.
If you're looking to unwind with a glass of the good stuff (after all, they boast a top-notch wine list…) and some yummy snacks – then La Boheme is the place to go.
Contact: +27 (021) 434 8797
Website: www.labohemebistro.co.za
Address: La Boheme Wine Bar & Bistro, 341 Main Road, Sea Point, Cape Town, Western Cape, South Africa.
#6 Posticino Italian Restaurant
This well-loved Italian eatery is a laid-back, family-friendly place, designed around a selection of tasty dishes, like salads, meat-orientated dishes, pastas and of course, thin-crusted pizzas.
The vibe is friendly, warm and homely, ensuring a pleasant meal out with friends, little ones and sweethearts alike.
Contact: +27 (021) 439 4014
Website: posticino.co.za
Address: Posticino Italian Restaurant, 323 Main Road, Sea Point, Cape Town, Western Cape, South Africa.
#7 Sundoo
Yet another fine offering from chef Seelan Sundoo, this New York-style eatery – which serves Indian and contemporary food – is a wonderful addition to the Sea Point food scene.
Offering an intimate space (capable of seating just 40 people), Sundoo has a big focus on breyanis, tandooris and delectable curries too… But they also have a range of tapas, fish and meat dishes, meaning they cater to many different tastes.
If you're looking for something to help wash it down, Sundoo also makes great cocktails, and serves a selection of good wines.
Contact: +27 (021) 433 0542
Website: www.facebook.com/sundoorestaurant
Address: Sundoo, 77 Regent Road, Sea Point, Cape Town, Western Cape, South Africa.
#8 NV-80 Grill & Bar

The celebration of some 32 years in the restaurant industry, there's no question that, when it was conceptualised by brothers, Naldo and Victor Goncalves – NV-80 was indeed inspired by a love of and passion for both good food and service…
Today, this stylish eatery offers lovely indoor dining, an alfresco balcony (which begs you to come enjoy sundowners out on it) and a chic central bar… Oh, and let's not forget its delicious food (think: divine steak and seafood) too!
NV-80 is a classic grill and bar, with a stylish, thoughtful twist – and, since its opening in 2014, it has definitely ranked as one of the most popular restaurants in Sea Point.
Contact: +27 (021) 439 7112/4
Website: http://nv-80.co.za
Address: NV-80, The Point, Shop 8, First Floor, 76 Regent Road, Sea Point,  Cape Town, Western Cape, South Africa.
#9 Strolla Restaurant & Bar
Literally positioned just off of Sea Point's popular Promenade, Strolla Restaurant & Bar is a relaxing spot for loved ones and friends to enjoy a delicious coffee, breakfast or sunset dinner and drinks at.
It offers visitors good food, elegant, comfy seating options and great kiddies' facilities too, ensuring an all-round, family-friendly dining experience in Sea Point… In fact, Strolla could just become your next local – even if you're not from around town!
Contact: +27 (021) 430 7778
Website: strolla.co.za
Address: Strolla Restaurant & Bar, 313 Beach Road, Sea Point, Cape Town, Western Cape, South Africa.
These are just some of the hip and happening or long-standing favourites to enjoy in and around in Sea Point!