Durbanville is a place well-loved for its classy wine farms and peaceful suburbs, where city life is slow-paced and calming… but there's a lot more to this Northern Suburbs stretch than meets the eye!
In fact, some of the most delightful restaurants and eateries in the Mother City lie in and around Durbanville… Let us introduce you to ten of the best restaurants near Durbanville:
#1 De Grendel Restaurant
Few restaurants in Cape Town are as show-stopping and visually stunning as De Grendel Restaurant… If the interiors and the views don't leave your jaw hanging open in wonder, then the gorgeous, tastefully plated dishes (perfectly complemented by De Grendel Estate's excellent wines…) certainly will.
Chef Ian Bergh – visible from behind his glass kitchen – will leave you positively enchanted and wishing for more… This is fine-dining at its best, after all.
Note: At De Grendel Restaurant, children under the age of 10 are not permitted to join for dinner. | And, for guests of 12 or more, an advance deposit is required.
Contact: +27 (021) 558 7035, restaurant@degrendel.co.za
Website: degrendel.co.za
Address: De Grendel Wine Estate and Restaurant, Plattekloof Road, Panorama, Cape Town, Western Cape, South Africa.
#2 Diemersdal Farm Eatery
Situated on the beautiful Diemersdal Estate, Diemersdal Farm Eatery offers a taste of the countryside, peaceful farm vibes and above all, good, quality food.
Housed within a restored former stable, this cosy eatery is a treat for the tastebuds – as everything from hearty Sunday lunches to tantalising Steak Nights or incredible, freshly baked bread can be enjoyed here.
The restaurant, which possesses a laid-back atmosphere and soothing interiors, offers great food – cooked by chef Martin de Kock – that is as aesthetically pleasing as it is to the taste…
Note: Regrettably, no dogs allowed.
Contact: +27 (021) 976 1810, restaurant@diemersdal.co.za
Website: diemersdal.co.za
Address: Diemersdal Farm Eatery, M58 (Koeberg Rd), Durbanville, Western Cape, South Africa.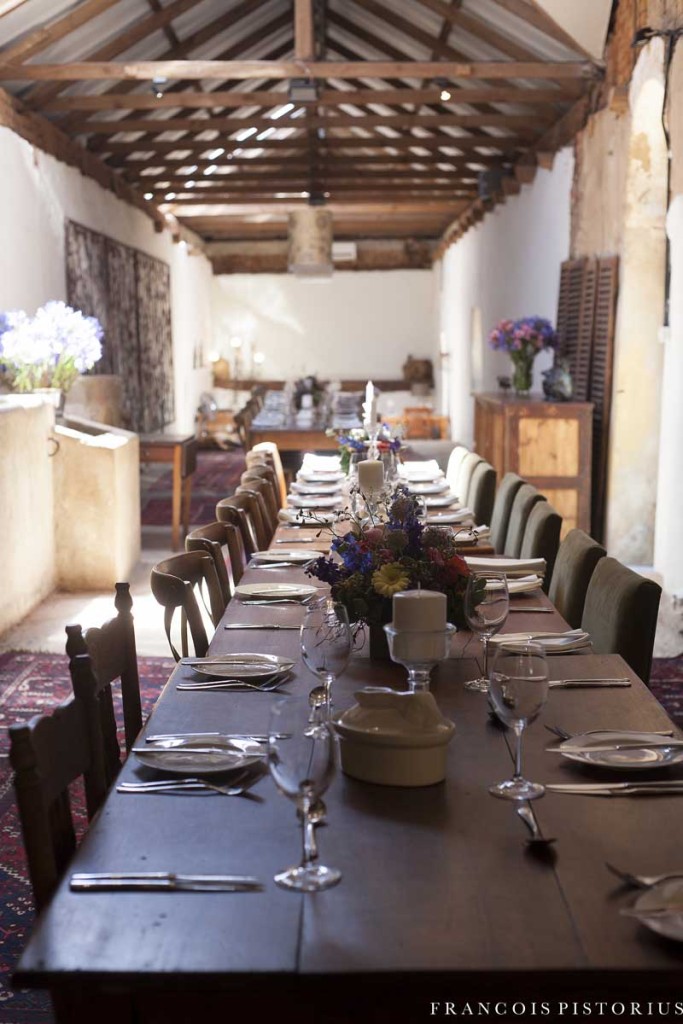 #3 The Hussar Grill Willowbridge
With eateries spread across the country, Hussar Grill is one restaurant chain that requires no introduction. And, if you're in the mood for steak, they are always the answer.
But their Willowbridge branch might just be one of the most beautiful. It's cosy, snug and offers gorgeous views of the green, surrounding suburbs… Oh, and it's also conveniently positioned at Willowbridge Shopping Centre, meaning it is centrally located within the Northern Suburbs.
This eatery is renowned for being one of the most consistently great restaurants near Durbanville – don't you think it's time you paid it a visit to see why?
Note: Walk-ins are welcome but bookings are advised.
Contact: +27 (021) 9140757, willowbridge@hussargrill.com
Website: www.hussargrill.co.za
Address: Hussar Grill Willowbridge, Shop G21, Willowbridge Shopping Centre, Carl Cronje Drive, Tyger Valley, Bellville Park, Cape Town, Western Cape, South Africa.
#4 The Tangram Restaurant at Durbanville Hills
Durbanville Hills' restaurant, Tangram, offers diners an ideal environment in which they can escape the city rush – and instead, embrace the gorgeous Durbanville Wine Valley.
This elegant, airy restaurant space – which showcases earthy, wood tones and South African decor at its best – provides the perfect blend of quality estate wines and delicious, unpretentious cuisine, prepared by chef Louisa Greeff.
Whether you sit inside or out on the wooden deck, you are assured stunning views of Table Mountain, the rolling hills and so much more. So lean back and enjoy all that this popular Durbanville restaurant has to offer you…
Contact: +27 (021) 558 1300, info@durbanvillehills.co.za
Website: www.durbanvillehills.co.za
Address: Durbanville Hills, Tygerberg Valley Road, Cape Farms, Durbanville, Cape Town, Western Cape, South Africa.
#5 Annapurna
For those craving rich Indian cuisine at its best, Annapurna offers a wonderful array of dishes for every type of palate. In fact, this restaurant offers a taste explosion in the best possible way(s)!
For many, Annapurna has been a firm favourite since its opening in 2001 – and with its quality food, reliably good service and authenticity, it isn't hard to understand why.
Contact: +27 (021) 914 4802, annapurna.tyg@gmail.com
Website: www.facebook.com/pg/annapurnatygerwaterfront
Address: Annapurna, Shop 4c, Heritage Square, Cnr Vrede &, Gladstone St, Durbanville, Western Cape, South Africa.
#6 Alberto's
This long-standing restaurant offers great service, relaxed dining spaces (whether you sit indoors or outside) and a good mix of South African meals, stellar Eisbein and excellent pizzas too… a relatively new addition to the menu!
For those looking for a warm, family-friendly eatery, which is well-priced and proudly run, then Alberto's is the perfect place to go with your friends and family alike.
Contact: +27 (021) 9751480
Website: www.albertos.co.za
Address: Alberto's, 10 King Street, Skilpadvlei, Durbanville, Western Cape, South Africa.
#7 Yoco Eatery
At Yoco Eatery, they say 'the art is in the eating'… And that is true – almost literally! For this beautiful restaurant lies just next door to the Rust-en-Vrede Gallery, a popular local art gallery and itself a Durbanville attraction.
Add up the two and you have the perfect art-meets-food combination. Sit outside in the courtyard or inside in this airy space, and enjoy this eatery's serenity and tasty food.
Here, freshness, local produce and good food and service take precedence – and it truly shows.
Contact: +27 (021) 975 6322, info@yocoeatery.co.za
Website: yocoeatery.co.za
Address: Yoco Eatery, 10 Wellington Road, Durbanville, Western Cape, South Africa.
#8 Roco Mamas Durbanville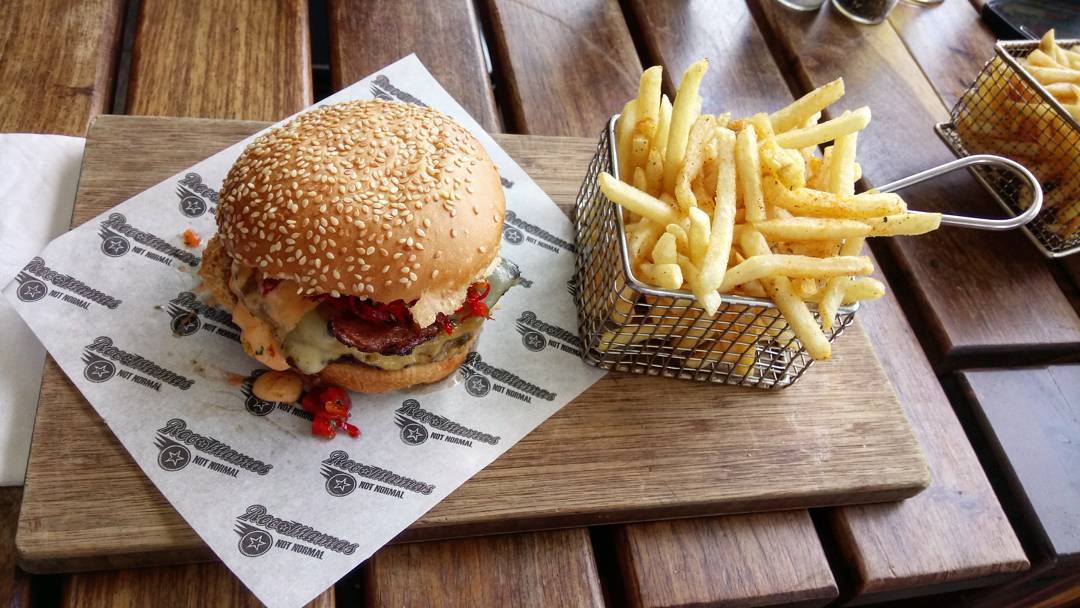 Roco Mamas Durbanville is a great place to go for generous meals with your friends, families or colleagues.
It has a fun atmosphere, cool decor and a great central location… and the food, oh, the food. Think gourmet burgers, incredible shakes and divine fries.
So if you are looking for a chilled, quality eatery in Durbanville, you can't go wrong with this excellent Roco Mamas branch…
Contact: +27 (021) 975 5457, durbanville@rocomamas.com
Website: www.rocomamas.com/restaurant/cape-town/durbanville
Address: Roco Mamas Durbanville, Palm Grove Centre, Corner of Main and Church Street, Durbanville, Cape Town, Western Cape, South Africa.
#9 Zibaldone Italian Restaurant
Although it is located within Bellville's Tyger Waterfront, this excellent Italian restaurant remains one you can't miss when you're in and around Durbanville.
Owners , Adriano and Roberto Pietrella, bring their vast restaurant experience in the Northern Suburbs to the table here, serving up an eatery that is smart, trendy and wholesome.
What's more, the menu comfortably sits somewhere between traditional, local food and rustic Italian cuisine.
Join them in this stunning, waterfront-side setting for relaxed, al fresco lunches or stylish dinners.
Contact:  +27 (021) 914 1771, info@zibaldone.co.za
Website: zibaldone.co.za
Address: Zibaldone Italian Restaurant, Shop 1B, Tygerlake Building,
Tygerfalls Entrance, Tygervalley Waterfront, Bellville, Western Cape, South Africa.
These are just a few of the top, tantalising eateries around Durbanville… knives and forks at the ready, now, go!