Overlooking the Indian Ocean, delightful Durban, found in beautiful KwaZulu-Natal, is an unforgettable seaside destination for all to enjoy.
It is a city of fun, beauty and above all, great food. So, with this in mind, let's take a lot at ten of the best family friendly restaurants in Durban for you and your loved ones to savour.
Here are the best family friendly restaurants in Durban:
#1 O & O Cafe
O & O Cafe is one of the most child-friendly places you will find anywhere. They are all for family, love and good food made with care and attention so it's only natural that this permeates every inch of this beautiful cafe.
Not only do they allow children to roam free and play with a wonderful array of play facilities (including an indoor play room, climbing wall, safe, enclosed courtyard garden area, jumping castle and more)… but they also invite the little ones to assist with making their own little pizzas!
And, aside from the wonderful family friendly dining and excellent, fresh meals (their wood-fired pizzas are particularly well-loved), they even host lovely children's parties. If you need assistance with planning, theme, decor, catering and entertainment, then O & O Cafe is here to help.
With indoor and outdoor seating and charming interiors, good service and even better food, this cafe is a great experience for the whole family… so don't miss visiting it!
Contact: +27 (031) 266 1391
Website: www.oandocafe.co.za
Address: O & O Cafe, 1 Link Road, Westville, Durban, KwaZulu-Natal, South Africa.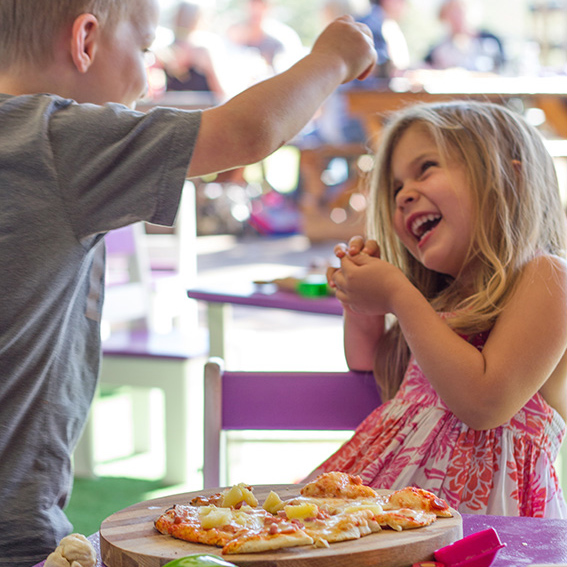 #2 Olive & Oil
With branches dotted across KZN, Olive and Oil is a winner for so many reasons – not least of all because it is hugely family friendly.
The Glenwood branch offers a nice play area for kiddies, with childminders on duty too. Plus, every Sunday, kids under 12 eat free… talk about Sunday funday, all right!
This family-owned and managed eatery also offers delicious Mediterranean-style cuisine, a lovely setting (especially with the terrace overlooking the street) and attentive staff. All of this combines to make it a great experience for you and the kids.
Contact: +27 (031) 201 6146, glenwood@oliveandoil.co.za
Website: oliveandoil.co.za/branches/glenwood/
Address: Olive and Oil Glenwood, Corner Helen Joseph/Bulwer Road, Glenwood, Durban, KwaZulu-Natal, South Africa.
#3 KZNSA Arts Cafe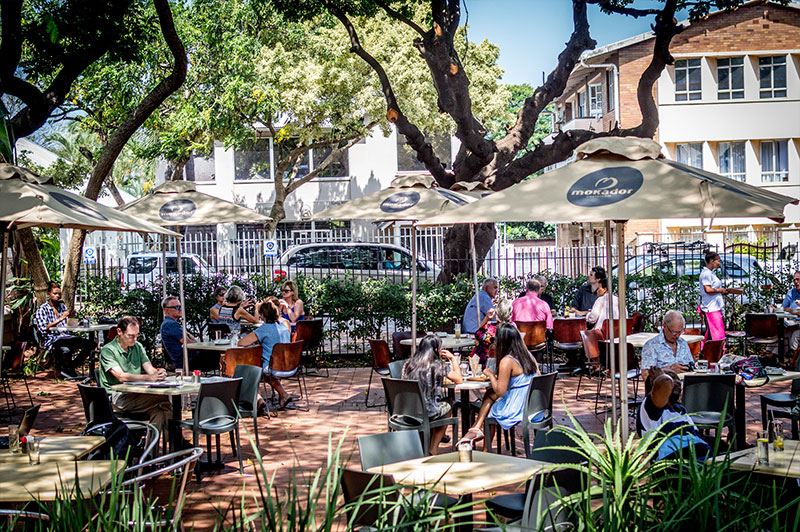 It's not often that art and a family friendly cafe come together but with KZNSA Arts Cafe, the two blend together perfectly.
This gorgeous cafe serves up tasty cafe fare (always a winner). And we really love that it also caters to the little folk with its outdoor play area (and childminders, who are on duty on weekends).
There is indoor and outdoor seating to be enjoyed and the courtyard is one of the most popular spots in the city. As a bonus, seating overlooks the beautiful garden patio and children's play ground, so you can relax and enjoy your meal while still keeping an eye on your little adventurer(s).
Adults are not left out though as the art gallery and shop provide an interesting, fun experience for them too!
Contact: +27 (031) 277 1702
Website: www.kznsagallery.co.za/Content/Cafe
Address: KZNSA Arts Cafe, 166 Bulwer Road, Bulwer, Durban, KwaZulu-Natal, South Africa.
#4  Marula's Coffee Shop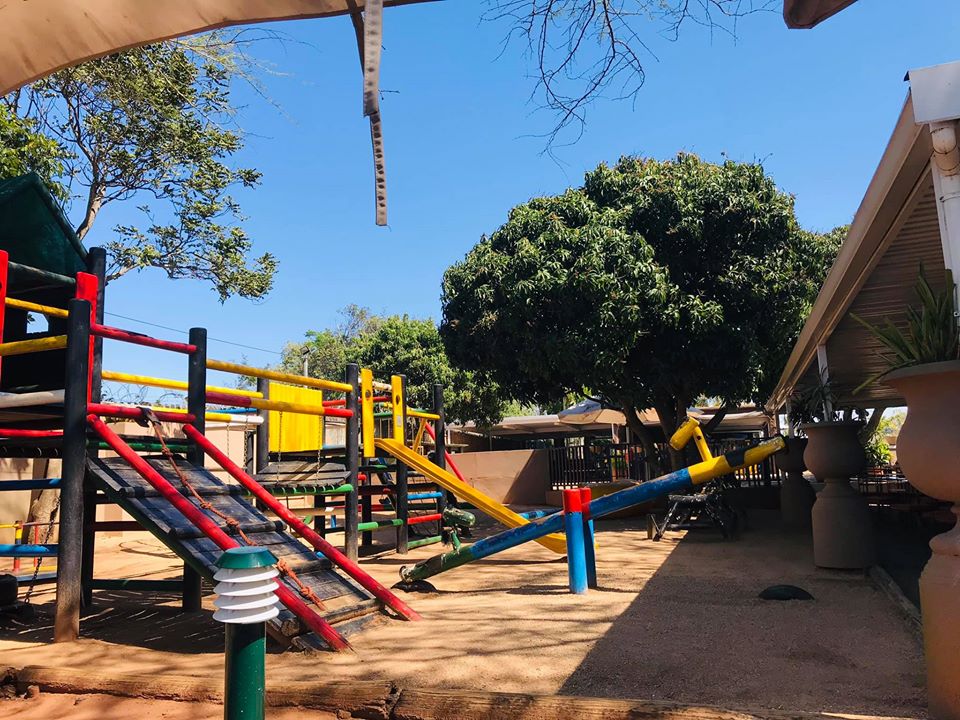 This quaint, charming coffee shop is a big hit among families – and rightly so! With its excellent outdoor play area, comfy seating and picnic tables and excellent food, it wins you over in a heartbeat.
Their sushi and other food is unbeatable and the atmosphere is relaxed, welcoming and altogether lovely. As a bonus, they also host functions and kiddies' parties.
So if you are looking for a place to relax as a family, look no further than Marula's Coffee Shop.
Contact: +27 (031) 266 7600
Website: N/A
Address: Marula's Coffee Shop, 112 Maryvale Road, Westville, Durban, KwaZulu-Natal, South Africa.
#5 Prep Room
Located at Glenwood Preparatory School, this cosy cafe is a delight for parents and children alike because it's convenient, relaxing and great for families.
It exists within a shipping container, so it offers alluring deck seating with good views of the nearby sports field. It is ideal for a good breakfast, coffee break or even a post-school treat.
Play facilities include a lovely grassy area, wooden jungle gym and a fun jumping castle, while children can also enjoy tucking into tasting treats, like burgers and brownies.
This venue is also available for hire, making it the ideal spot to host a children's party.
But they aren't just for people with children – they are for the people of Durban so be sure to pay them a visit!
Contact: +27 (072) 114 3531
Website: N/A
Address: Prep Room, Bath Road, Glenwood, Durban, KwaZulu-Natal, South Africa.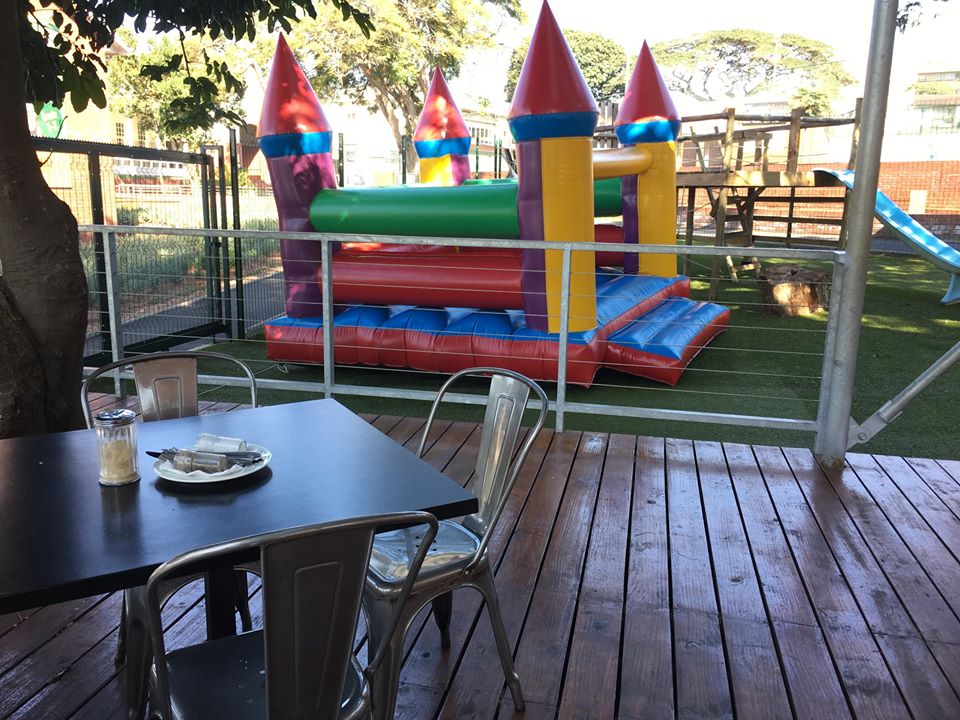 #6 ATasca Durban North
For those who crave good Portuguese food and a lovely, warm restaurant atmosphere, look no further than ATasca Durban North.
This beautiful, tastefully decked out restaurant offers delicious food, great service and a wonderful family friendly spot to enjoy a memorable meal.
Note: In addition to their Durban North branch, they also operate in Malvern, Pietermaritzburg and Westville.
Contact: +27 (031) 563 2603, dbn.north@atasca.co.za
Website: www.atasca.co.za/branches/durban-north
Address: ATasca, 1 Kensington Centre, Adelaide Tambo Drive (old Kensington Drive), Durban North, Durban, KwaZulu-Natal, South Africa.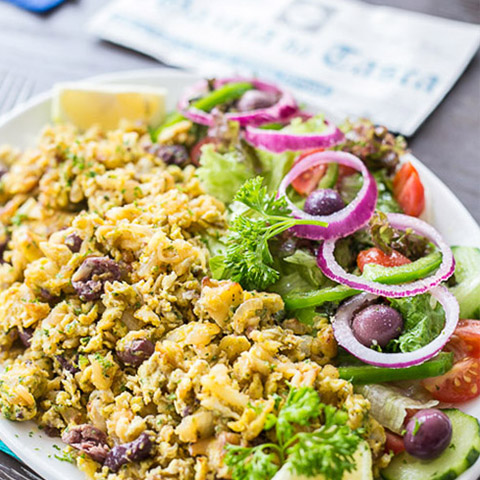 #7 Circus Circus Beach Cafe
This cool, casual beach cafe is popular among everyone, including families. With gorgeous views and a prime location along Durban's Golden Mile, Circus Circus Beach Cafe is the ideal spot to go for a casual meal with friends and loved ones.
Young and old will enjoy this cafe. It is ideal for families with younger kids, especially as they have a small outdoor play area for kiddies.
And let's not forget that the food and location are perfectly dreamy too – even the little ones will be charmed by this lovely spot!
Contact: +27 (031) 337 7700, beachcafe@circuscircus.co.za
Website: www.circuscircus.co.za/beachcafe
Address: Circus Circus Beach Cafe, Shop 1, Snell Parade, Bay of Plenty, Durban, KwaZulu-Natal, South Africa.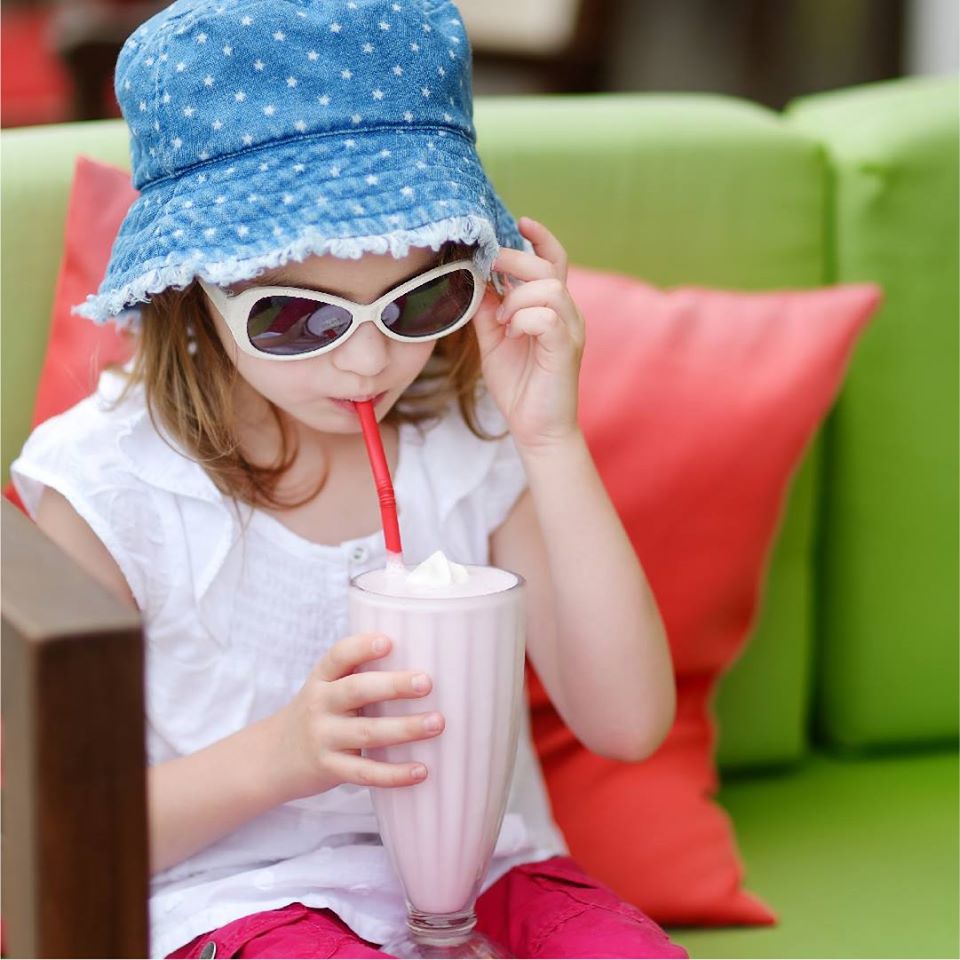 #8 Cargo Hold
Dine among the sharks at this unique restaurant, situated within the popular uShaka Marine World. Begin your outing with a tour before stopping by for a nice, relaxed meal with your loved ones.
The restaurant offers some excellent cuisine, taking you on a global journey with dishes from different countries and cultures. The setting is elegant and stylish, with a touch of natural wonder, thanks to the shark tank near at hand.
When it comes to dinnertime, this restaurant is probably better suited to families with tweens or teens who are able to dine quietly but younger children are still welcome here on selected days (please see below for more information on this).
Please note: Children under the age of 12 years are not permitted for the dinner seating except for Mondays and national school holidays.
Contact: +27 (031) 328 8065/6/7
Website: ushakamarineworld.co.za
Address: Cargo Hold, uShaka Marine World, 1 King Shaka Avenue, Point, Durban, KZN, South Africa.
#9 St. Clements
This restaurant, garden cafe and plant nursery in one is a delight for all who visit it. Located in Musgrave, St. Clements charms with its scrumptious food (which includes mouthwatering Thai cuisine), rustic restaurant and soothing garden cafe.
Both the restaurant and cafe are great choices. The restaurant really has a lovely, relaxed atmosphere, with a beautiful courtyard and garden for children to explore.
This is a nice experience for everyone, kids and all.
Contact: +27 (031) 202 2511, st.clements@durbs.com
Website: N/A
Address: St. Clements, 191 Musgrave Road, Musgrave, Durban, KwaZulu-Natal, South Africa.
#10 Chez Nous Westville
This delightful, bistro-style eatery is another great spot for families, especially with its warm atmosphere, yummy food and dedicated kiddies area.
Little folk can enjoy playing in the spacious children's area, which is complete with an assortment of fun goodies and toys.
There is also a TV, art fun and gaming consoles, ensuring that both younger and older children are kept entertained. What's more, the on-site childminder provides extra peace of mind, enabling parents to dine freely.
There is also a great kids' menu, which offers some good dishes for children, pizzas, mac and cheese, burgers, spaghetti bolognaise and chicken strips with chips. Adults are also presented with a wide range of great food and drink options so everyone gets to leave with a full tummy.
Contact: +27 (031) 266 7011, taryn@chez-nous.co.za
Website: chez-nous.co.za
Address: Chez Nous, Westville Junction Shop 1, 31 Westville Road, Westville, Durban, KwaZulu-Natal, South Africa.
These are just a few of the excellent family friendly spots in sunny Durban!
Book your Incredible Durban Getaway Today!